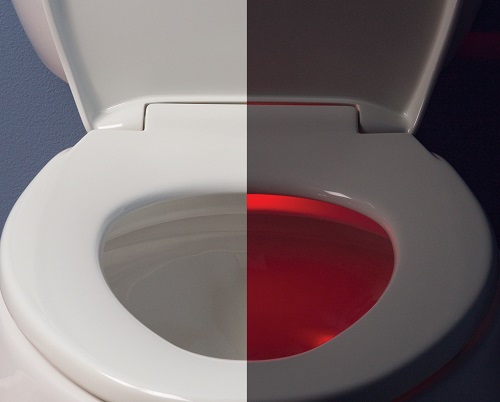 At PlumbersStock, we love Bemis Company, and we're so excited about the new Affinity iLumaLight collection. The beauty of this technology is that it offers an 8-hour night light that will illuminate your bathroom so that you don't have to flip on the light switch in the middle of the night.
If you are considering installing a new toilet seat in your bathroom, please read our Affinity iLumaLight toilet seat review so that you have a clear understanding of everything it has to offer. It'll be hard to pass up once you are familiar with it!
The reason this is such appealing technology is that light awakens you significantly, creating a much greater interruption in your sleep cycle. Sleep specialists recommend that you don't turn on the light for those midnight trips to the bathroom, but you need some illumination. The Affinity iLumaLight toilet seat is the perfect solution for you. They light up red because this color is proven to be the least disruptive to sleep.
Bemis Affinity iLumaLight Features
Precision Seat Fit – this feature offers adjustability so that you can create a better fit for your bowl. It adjusts 1/2" from the front to back.
Easy Clean & Change – this feature allows you to altogether remove the seat from the bowl so that it's easy to do a deep clean.
Whisper Close – maybe the best selling point of all, the seat closes softly and quietly.
STA-TITE Seat Fastening System – so with the adjustability and easy removal of the seat, you may be worried that the installation might be susceptible to loosening over time. Still, the STA-TITE technology helps to ensure the seat never loosens.
Super Grip Bumpers – the bumpers prevent the seat from shifting on the toilet bowl, and this provides the user with much greater stability.
Affinity iLumaLight Toilet Seats
Anything with a model number starting with "200" is for round-bowl toilets, and anything with "1200" is for elongated toilets. There are five different colors for each size (so ten total models) to choose from, so be sure to find the right shade for your installation. Remember that all seats operate off 1 C-cell battery. You set the time for an 8-hour window that matches your bedtime, and the seat will not illuminate during the day.
Round iLumaLight Seats
Elongated iLumaLight Seats
Hopefully, this Affinity iLumaLight toilet seat review has been helpful to you. Check out this video from Bemis Company that will explain everything in further detail:
Learn more at AffinitySeats.com.