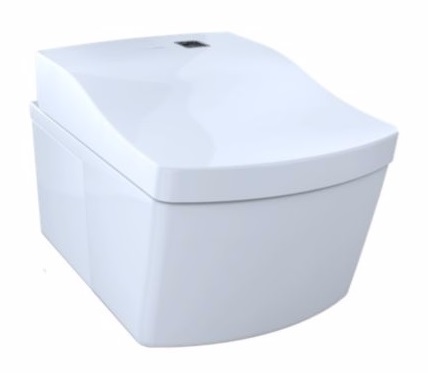 We are excited to announce the arrival of the new TOTO Neorest EW Wall-hung Dual-Flush toilet. It's both innovative and elegant. Although it is a large price point, we currently have the best deal and there are enough features to make your head spin.
Our price is so low we are not allowed to advertise it. You can see our secret price here TOTO Neorest CWT994CEMFG#01 by adding it to cart.
This installation includes both the toilet and the WASHLET. As one of the leading innovators for electronic bidet seats, the product experts at TOTO included all the bells and whistles with this Neorest.
Toilet Features
At PlumbersStock, we have every kind of toilet you can think of and this Neorest truly stands out from the bunch, starting with the wall-mount installation.
ADA – as you'd expect, the toilet is compliant with the Americans with Disabilities Act.
Dual Flush – there are two different flush options for conservation purposes. One option operates at 1.28 GPF and the other at 0.9 GPF.
CeFiONtect – this proprietary glaze technology is one of the favorite features among customers. CeFiONtect uses an ion barrier which will help to keep the toilet cleaner for longer. You may already be familiar with this technology, it used to go by the name Sana-Gloss.
Universal Height – TOTO engineers have determined that 16-1/2″ tall is the best height for the widest range of users.
Tornado Flush – if you are wondering how TOTO can get so much power out of low volume flushing, it's because of this double cyclone flushing mechanism.