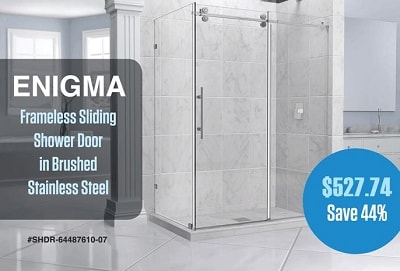 You need to act fast while these prices last on our summer 2017 DreamLine shower sale. Because of their excellent and innovative bathroom solutions, DreamLine shower products are trendy. These are custom shower door solutions that offer the affordability of pre-fabricated products.
Remember, these prices are only available for a limited time and are subject to change at any time! We always have good prices on DreamLine, so even if you miss this summer sale, be sure to browse around.
DreamLine makes shower doors with various kinds of functionality, and they range from tried and true practical options to the stunningly original. The great thing about their shower and tub doors is that they can be adjusted to fit if the measurements aren't quite exact.