One of our favorite brands at PlumbersStock is Green Mountain Grills. Several of our employees have pellet grills, so we trade recipes one with another, and everybody enjoys delicious company cookouts. That's why we are so excited to announce a deal that is exclusive to the web with this new Davy Crockett Smoker Grill bundle (DCWF-WEB). This is a portable Davy Crockett Pellet Grill starter kit, and it's WiFi-enabled, so you can monitor temperature and change it, using your smartphone. We'll get more into the features later, let's talk about what's included. You get everything you'd expect from the standard stainless, WiFi Davy Crockett (DCWF), plus:
a cover for protecting your grill
a Green Mountain Grills rub
8lbs of gourmet wood pellets
freight shipping included in price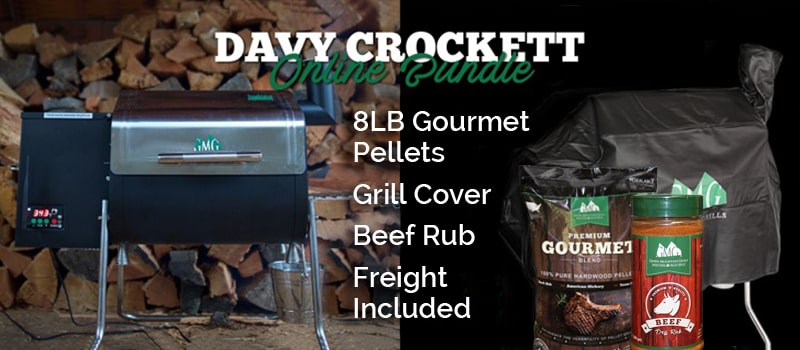 This will make a great Father's Day gift for any Dad.