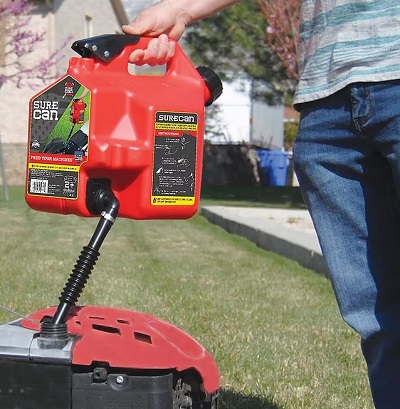 At PlumbersStock, we are so excited to be carrying SureCan gas cans and our customers seem to be happy too, because we can hardly keep them in stock. SureCan is a US-based manufacturer making waves because of how useful their product is. Before we get into the details, it needs to be explained in summary why this is such a popular solution. Essentially, these gas cans are spill-proof and child-proof, and they are so easy to use.
We love SureCan's company logo: Feed Your Machines. Here are the different options you can buy here for great low prices:
Notice that the blue option is for applications with kerosene (like lanterns, stoves, and other camping equipment as well as high output space heaters and forced air heaters). Also take note that there are two different sizes of red cans. And of course, yellow is the industry standard for diesel fuel.
How Do SureCan Gas Cans Work?