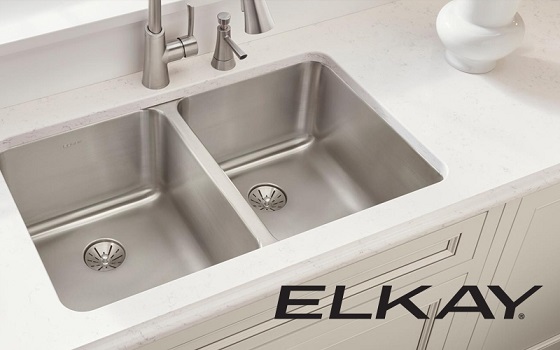 We can't contain our excitement in introducing this new kitchen collection, the Elkay Lustertone Iconix sinks. There are four different options to choose from, and they vary in their sizes and configurations.
Each of the Lustertone Iconix sinks comes equipped with a Perfect Drain (which will discuss a little more in depth later). If you need a replacement, we carry Perfect Drains (LKPD1), too.
The sink is the busiest area of the house. Over the years, Elkay has proven traditional and modern kitchen sink designs, and this new line of Elkay sinks features clean lines and sleek style that will help to keep your kitchen always looking fresh and as beautiful as ever.
If you're a meticulous cleaner, then this sink will save you a lot of time. If you are a lazy cleaner, this sink will help you maintain a cleaner kitchen. These Lustertone Iconix sinks offer timeless beauty and a resilient finish. Elkay Lustertone Iconix sinks come with a bunch of new features and upgrades that make them such a smart solution. Here are the four model options in the Lustertone Iconix Collection: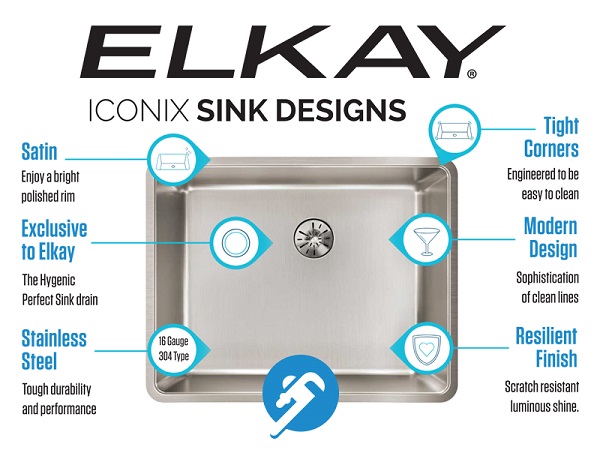 Lustertone Iconix Features and Benefits:
The kitchen sink is typically one of the most germ-ridden places in the home. These Elkay Lustertone Iconix sinks are innovative solutions to everyday inconveniences you thought you just had to live with. Your kitchen chores become easier, and that makes for better hygiene and cleanliness. There are other awesome selling-points, too, so let's get to it:
Finish and Material
The satin finish features luminous linear grain that is resilient and scratch-resistant from everyday use. Scratches blend naturally into the finish and are removable with the restoration kit. Made of premium 16-gauge type 304 stainless steel, these Lustertone Iconix sinks have lasting durability and lustrous beauty that can stand the test of time.
Elkay Perfect Drain
So what makes it so awesome? The Perfect Drain has no edges, which eliminates the gap around the drain, which makes cleaning so much easier. That means the crumbs and gunk have no choice but to go right down the drain. These Lustertone Iconix sinks have an offset drain, which gives you ample space on the bottom of the sink and in the cabinet below.
Installation
Novice do-it-yourselfers can handle this project. Lustertone Iconix sinks are designed for undermount installation, which makes cleaning the countertop easy while providing a seamless, sleek look.
Sound Feature
A noisy sink can be quite a bother, especially if your kitchen is a common area or near one. These Lustertone Iconix sinks are designed with sound-deadening pads that will give your home some relief from the natural racket you expect when you clean dishes. The sound-deadening pads minimize the noise and vibration that can be annoying or inhibit conversation.
Product Compliance
These Elkay sinks are compliant with the ASME A112.19.3/CSA B45.4, ASME A112.18.2/CSA B125.2, and the Buy American Act. They are also IAPMO/UPC-listed. They are thoroughly evaluated for safe and sanitary plumbing systems. These products are largely manufactured in the U.S.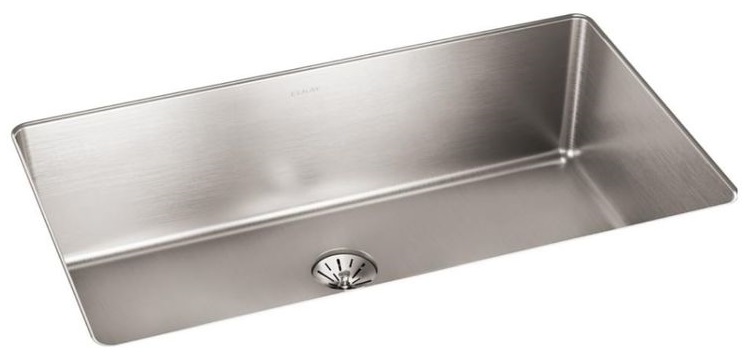 Accessory Kit for Lustertone Iconix Sinks?
Make your life easier with an accessory kit designed especially for Elkay sinks. The Elkay LKSMHSL is ideal for your new Lustertone Iconix sink. It comes with magnets that allow you to stick the holders anywhere along the walls of your stainless steel sink.
Discount Elkay Lustertone Iconix Sinks at PlumbersStock
Why not choose a sink that you'll enjoy using every day, and get it for a great deal? If you're looking for a better price and better service, you'll be hard-pressed to find it. If you are a contractor and are interested in buying in bulk, please contact us directly so we can work out a special arrangement with you.