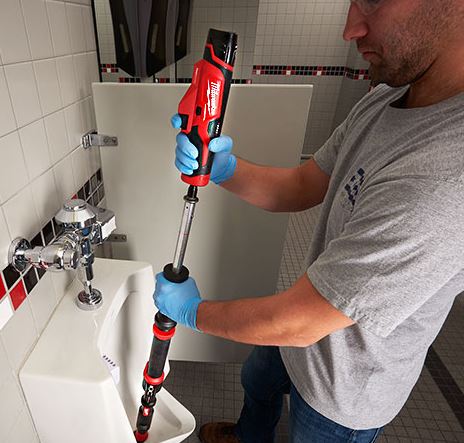 For industry professionals, the right plumbing tools can make all the difference. That's especially true of M12 TRAPSNAKE augers. They are made for commercial restroom maintenance, by the tool manufacturing experts at Milwaukee. This is probably the best way to unclog a toilet, urinal, or floor trap. If you know a better way, there are thousands of plumbers who would like to know it. Features include:
Milwaukee has introduced the world's first replaceable cables!
There is an integrated locking mechanism (patent pending) that will hold the cable in place for you. What this means is that it's easier to extend and retract it.
The fixed rubber boot will protect porcelain from scratching, for the life of the tool.
Maybe most importantly, the driver is compatible with all TRAPSNAKE auger tools.
So now that you know you want one, you gotta choose the best auger tool for your needs. Right now we have great deals on the following options:
How Do Augers Work?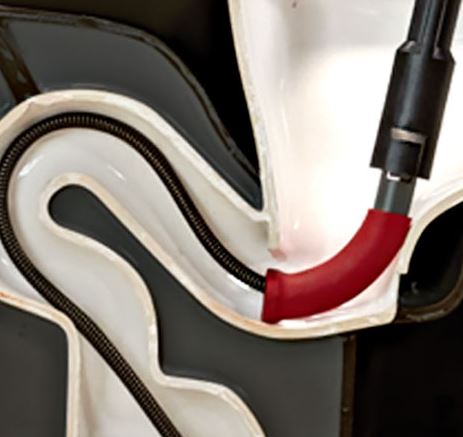 Also referred to as screw conveyors, an auger is a mechanism that uses a rotating helical screw blade. In the case of toilet augers, they are used within a tube (or pipe) to remove clogs.
If you are just clearing household lines, it might make sense to just have a manual TRAPSNAKE handle. For commercial applications with typically bigger problems, you need an automatic driver.
You need the cable into the drain. You want to give yourself a little room to work but you also don't want the line to kink, so keep about 6 inches between the crank and the drain.
The motor will turn the bit for you, but if operating a manual crank, it most likely requires you to turn it clockwise.
When the motor slows down, it means you should stop.
Try pushing it in a bit to see if the obstruction will move. If it doesn't work, maybe try to break it up (reverse the motor).
As a result, you should see the water/liquid drain out when you've accomplished your mission!
Take note: if you buy a 4′ TRAPSNAKE auger tool, you cannot replace the cable with a 6′ cable.
Buy Milwaukee M12 TRAPSNAKE Augers Online
PlumbersStock almost always has the best deals on Milwaukee, so be sure to check out our deals on everything from the TRAPSNAKE product line. If you have any questions, leave a comment below or you can contact us via site chat (go to the store), phone, or email. Whatever is easiest for you.
Check out the entire M12 Tool collection.