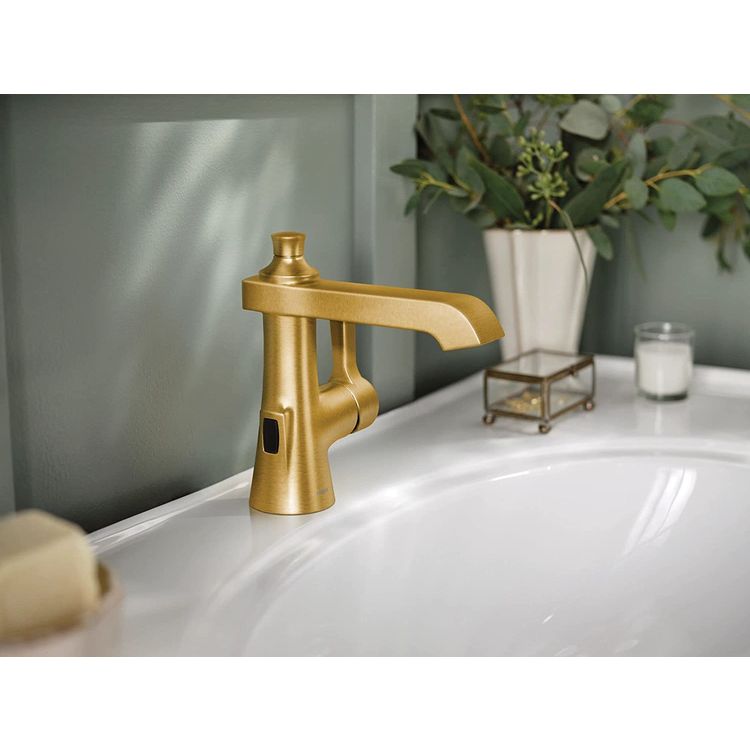 We are excited to announce that some of our favorite Moen collections have exciting new additions. Here at PlumbersStock, you can save on new Moen bathroom faucets with MotionSense Wave from the Flara and Doux series.
MotionSense is a proprietary touchless sensor faucet technology that improves user experience regarding hygiene and convenience. It's just one of many reasons Moen is an innovative industry leader. There are 7 new models to choose from, including 5 different colors:
Doux Faucets with MotionSense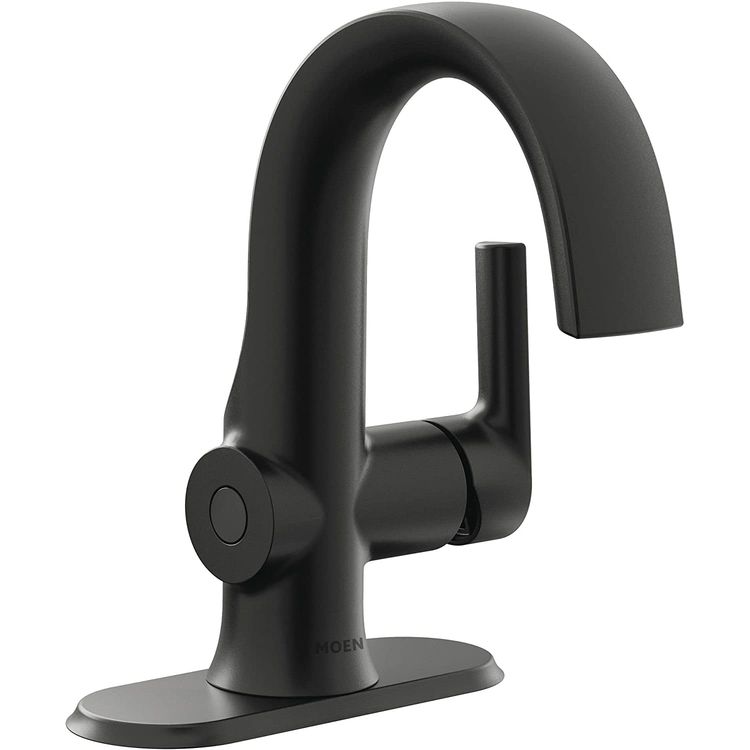 You can check out the entire Doux series, but the latest show stopper from Doux is the new touchless faucet. The manufacturer explains the collection by saying, A graceful arc and unique, soft-stream water flow make Doux the perfect addition to any Bath interior as it redefines modern in the language of great design.
This faucet will stand out as a great centerpiece for your bathroom. You can get it with or without the escutcheon, depending on which look you prefer (or if you need to conceal holes).
Flara Faucets with MotionSense
The Flara collection blends classic and contemporary elements to create a unique style. The bold details, clean lines, and expressive, gestural flared surfaces combine with slim proportions and a tall, elegant stature for a striking appearance.
What Else Is New?
There are new additions to the Glyde and Dartmoor collections. These are not MotionSense faucets, but they are lovely and come from popular collections. Customers were clamoring for single-handle faucets from these collections. Check out the following:
And last but not least, there is this Dartmoor non-diverter tub spout in matte black.
Buy Moen Bathroom Faucets with MotionSense
Now that you know you want a Moen bathroom faucet, why not save money by shopping here online with PlumbersStock? Did you know that you can take advantage of further savings if you are a contractor or somebody who buys bulk? Our manufacturing partners prevent them from advertising lower prices, but PlumbersStock can offer the lower price to the customer once they have a relationship. Sign in to PlumbersStock to see special pricing on certain items. If you are a contractor or otherwise a bulk buyer, contact us for even more potential savings.