Have you heard the news? TOTO is phasing out older Drakes with updated models. TOTO Drake toilets are very popular, so we have seen a lot of curiosity about this transition. The most frequently asked question we're getting is what is the difference between the old Drakes and the new TOTO Drake toilets release? We'll get into the nitty-gritty details in a moment, but the highlights are that the new Drakes all have Dynamax tornado flushing and sleek rimless bowl design. We're going to focus on some of the most popular examples from the Drake series (we'll be shipping these August 1st):
New TOTO Drake Features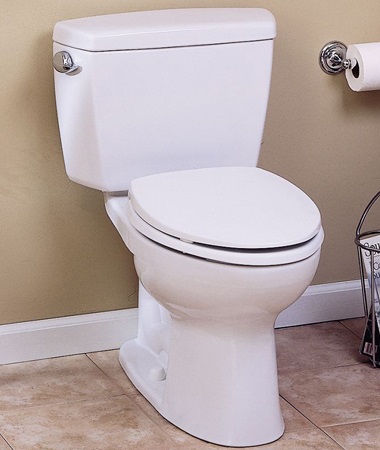 Well, let's get to it! What are the features of these particular four models? The new stunning features are in bold:
DYNAMAX Tornado Flush utilizes 360º cleaning power to reach every part of the bowl. This is a new feature. 

Older Drake models had G-Max flushing systems, which were innovative at the time, but now it's all been replaced by this superior Dynamax.

Dual flush is not new and it's available with only specific models, so keep that in mind. Also, not all dual flush options are equal. Some models have 1.6 gpf, while others offer the super efficient 1.28 gpf as a maximum.
CeFiONtect ceramic glaze prevents debris and mold from sticking to ceramic surfaces. For example, this is is not available on all models, for example, any ebony model is without.
Design of the bowl reduces water flow resistance resulting in a quieter flushing sound, which is much appreciated by sleeping partners and parents of sleeping babies.
Elongated front bowl, less seat
Chrome plated trip lever
12″ Rough-in is the standard configuration, and likely to match your installation. If you don't know how to measure the rough-in, we've got you covered.
Rimless bowl design is stylish and easy to clean.

The

semi-concealed trapway

is a new addition to Drake toilets. It's a much cleaner look now, and you will love the difference it makes in your bathroom design. 
Remember, seats are not included with your purchase, but we highly recommend one with Slow Close technology.
What Are All the New Drake MPN's?
Out with the old and in with the new. We have this helpful resource that will prove to be a solid quick-reference guide to what's being replaced in this new TOTO Drake toilets release, and what specifically the replacement is:
2019 Drake Transition Bulletin
If you have any questions about the transition, please don't hesitate to contact us. This presents an awesome opportunity for everyone, because you can either get new features at a great price, or maybe you can find the popular classic version of each model at even better prices.
Save on TOTO Toilets at PlumbersStock
In conclusion, now that you know all about this new TOTO Drake toilets release, what are you waiting for? Update your bathroom today with affordable, beautiful toilets. You can't go wrong with these options that are jam-packed full of features that make life more comfortable. No matter what kind of TOTO fixture you need, we have great prices and enormous selection. Outfit your toilet with a WASHLET, and transform your bathroom experience. We are proud partners with TotoUSA.com, and that's because their products are engineered with quality and innovation.