The new year has brought some fun additions to the TOTO lineup, and we're so excited to carry them here at PlumbersStock. We're pleased to announce new TOTO WASHLETs, technology, and Aquia IV toilet designs. Times are changing, and it's time for a few transitions. TOTO is replacing the old with better ideas and innovations. We'll start with the sexiest products first, of course!
C2 WASHLETs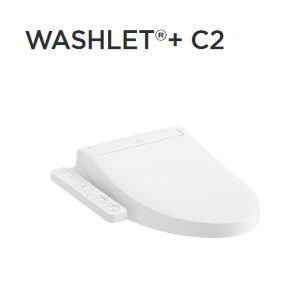 In case you do not know, WASHLETs are a name-brand version of electronic bidet seats, but the two terms have become synonymous, much like Coke and soda. The technology that TOTO has developed has been leading the way for decades now. The C2 will be phasing out the classic C100 models.
The C2 has gentle aerated, warm water, and the dual-action spray comes with oscillating and pulsating features. You can adjust the water temperature and volume. The warm air drying feature allows three variable temperature settings. The Air deodorizer works automatically. You operate everything with the convenient arm control panel. The docking station makes it easy to install and clean. The heated seat allows for temperature control. EWATER+ auto-cleans the wand itself. The on-demand remote function cleans the wand with EWATER+ whenever you want. Last but not least, the water PREMISTs the bowl before each use, which keeps the toilet clean. There are three models:
The WASHLET+ option means it's set up for a T40 connection (more on that later).
C5 WASHLETs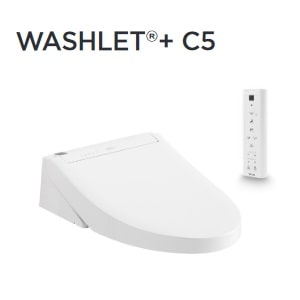 No need to say much about these bidet seats. You get everything you see above with the C2, except a convenient slim wireless remote with an illuminated touchpad. This model is phasing out the classic C200. Here are the three options:
The C5 isn't much more expensive and customers love the freedom that the remote control offers. The side-mounted control on the C2 works just fine, but if you aren't familiar with it, it's sort of awkward to read while seated.
Ultramax II Replacement
TOTO is phasing out the popular one-piece, elongated toilet (MS604114CEFG) and replacing it with the WASHLET+ compatible Ultramax II (MS604124CEFG). The original is one of the best sellers we've ever had at PlubmersStock, and it's for good reason. Don't hesitate to consider the upgraded version (which makes it easy to pair with one of the aforementioned C5 WASHLETs).
Aquia IV Cube vs. Arc
To tell you the truth, at this time we don't know much about Cube and Arc toilets. We think it has to do with the style of the bowl, but we aren't certain. We will definitely revisit this when we have more information. All we know for sure is that these toilets look awesome!
T40 and Auto Flush Platforms
T40 is a connection type for WASHLET+ models that makes it very easy to seamlessly install and clean your bidet seat. It's phasing out the classic T20 technology.
Look for models with automatic flushing capability because it's awesome! The hands-free Auto Flush feature enhances your bathroom experience by increasing cleanliness and eliminating extra steps. TOTO explains it all with this graphic: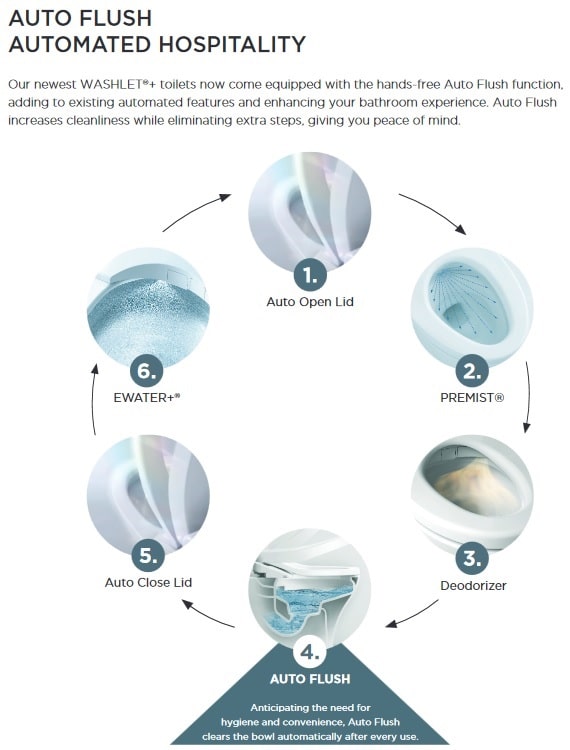 Save on TOTO at PlumbersStock
There is so much more to this latest TOTO release, and you can find it all at a great discount when you shop online with PlumbersStock. We carry all kinds of manufacturers, including your favorite bidet seat brands, and we even have options when it comes to smart toilets (brands like Trone).