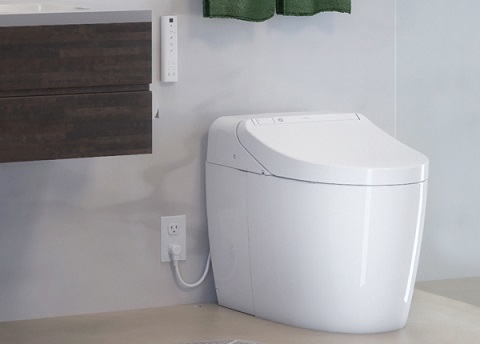 We are so excited about our new product release because it comes from one of our favorite manufacturers. TOTO is a leading global manufacturer of high-tech toilets and innovative bathroom solutions with a range of technologically advanced products. TOTO is discontinuing the G400 (you can still get it here while supplies last). Its replacement, the new TOTO G450 WASHLET, combines a cutting-edge toilet design with an integrated electronic bidet seat, just like its predecessor. So what's different about the G450?
Buy the TOTO G450 WASHLET with Integrated Toilet
G450 vs. G400
Each generation of smart toilets brings something new to the table. There are two main ways the G450 is an upgrade over the G400. First of all, the G450 WASHLET is much more compact. It measures just 21 inches from the ground, at its highest point, which is 6 inches shorter than the G400. Second of all, the G450 can maintain the same level of flushing performance as the G400 but with a more efficient flush.
G450 WASHLET Features
Remote control – minimalist, easy-to-use remote offers total control over temperature and all G450 WASHLET features.
Premist – a gentle water mist is sprayed on the bowl when WASHLET technology senses a user approaching. This mist makes it much easier to keep the bowl clean.
Auto open/close lid – so convenient for self-explanatory reasons. Anything hands-free improves hygiene.
Auto flush – this is such a nice feature for people with forgetful partners and/or children.
Heated seat – no matter where you live in the country, some nights you end up with a cold toilet seat…unless you have a WASHLET.
Deoderizer – keep the air in your bathroom fresh.
Hands-free dryer – after the spray wand is done cleaning, the dryer takes over with comfortably warm air.
Instant warm water – if you've ever used a cold water bidet, you will fully appreciate this feature.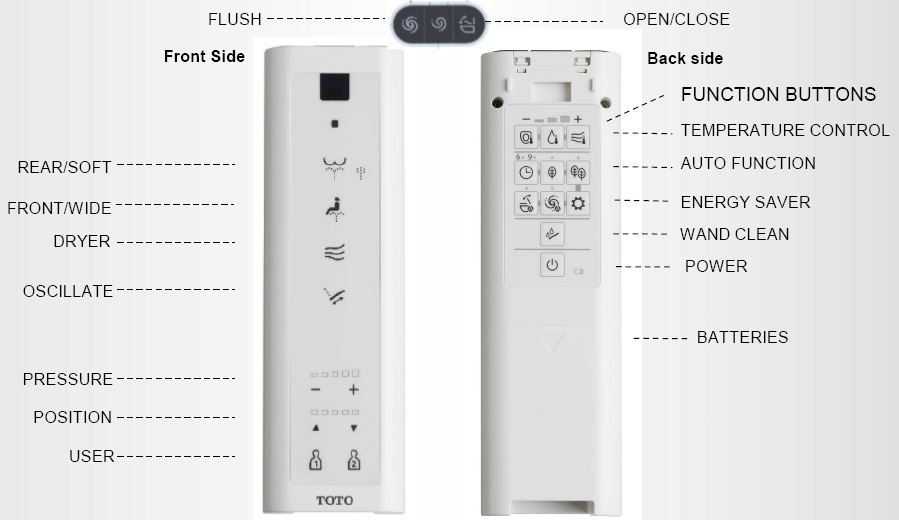 Toilet Features
TORNADO flush – patented flushing technology uses 360-degree power cleaning to reach every spot of the bowl while using less water.
Rimless elongated design – the WASHLET lid has a curve shape that "emphasizes compactness" and blends right into the rimless design for a sleek appearance.
CEFIONTECT – this proprietary glaze prevents waste from sticking to the surface of the toilet, making it much easier to clean.
Water-saving dual flush – the engineers at TOTO outdid themselves by delivering lots of flushing power at just 1.0 and 0.8 gallons per flush.
Universal Height – the toilet measures 16-1/8 inches in height, making it ADA compliant.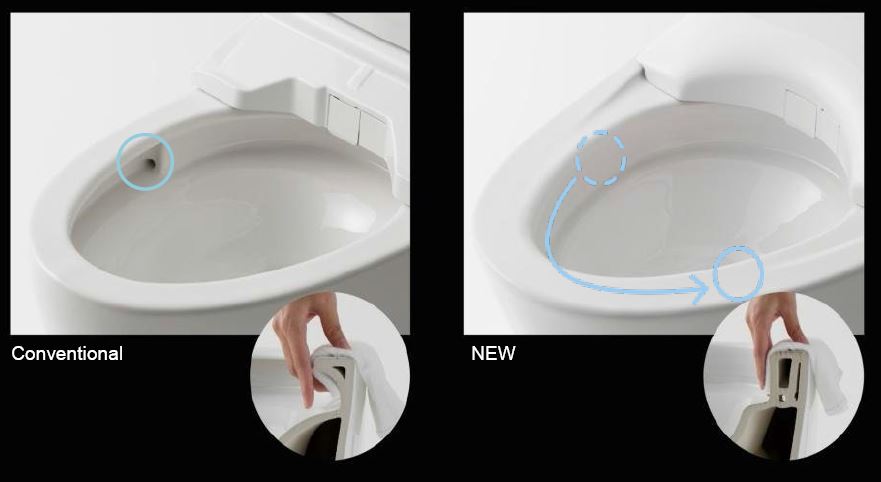 Save on the TOTO WASHLET G450 at PlumbersStock
We've got you covered for the complete unit, or if you want the bowl or top:
No matter what you need, we've got a solution for you at a great low price. In some cases, we'd like to offer greater savings, but our brand partners prevent us from advertising them until we have a relationship with you. Sign in to PlumbersStock to see special pricing on certain items. If you are a contractor or otherwise a bulk buyer, contact us directly for even more potential savings.