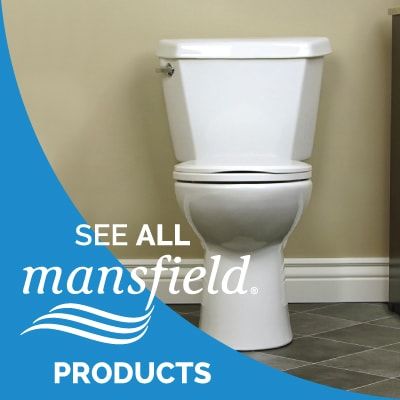 At PlumbersStock, one of our most popular brands is Mansfield Plumbing. With their rich history of offering quality plumbing fixtures and parts, they have become popular among both homeowners and industry professionals.
Mostly known for their fantastic Mansfield bathtubs, they make a variety of products for updating your bathroom, including:
Bathtubs
Lavatory sinks
Shower bases
Toilets
And more!
See All Mansfield Plumbing Products
If you have any trouble finding what you are looking for, then please contact us. We can point you in the right direction. Try the chat feature! It offers certain advantages over other forms of communication.
About Mansfield
Founded in 1929, Mansfield has a rich history of supplying quality manufacturing. Mansfield Plumbing Products (MPP) currently has headquarters in Perrysville, Ohio but it also has a plant elsewhere in Ohio and another one in Texas. They are perpetually innovating, and each year they introduce a handful of new products, which you can find here at PlumbersStock. You can learn more at mansfieldplumbing.com.