We are very excited to announce the inauguration of our unique scholarship contest.  Students from around the country who attend participating institutions of higher learning are eligible to compete for $3000 in scholarship prize money.  The prize money is divided between 3 winners while 25 students will earn an honorable mention. The results will be published here on the blog.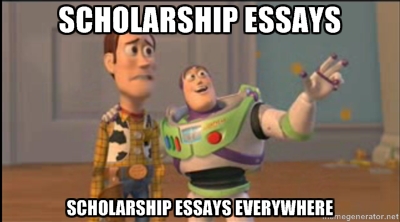 PlumbersStock has designed this scholarship with the intent that all participants can gain from the experience.  It will be a great resume-builder for anybody studying a professional trade.  Participants must produce a "how-to" video tutorial that must be topically related to home improvement projects and tasks.  PlumbersStock CEO Mike Green said, "Producing a video gives the student something to show prospective employers, allowing the student to stand out in his/her job search.  We thought a great deal about creating a program that would benefit all participants, which is what we came up with."
Tips about Participation
We understand that not everybody will have access to quality film-production equipment. A panel will judge the videos primarily on the information presented (usefulness, clarity, degree of difficulty, etc.), followed by creativity and production quality.  Obviously, the video must be high enough quality that the viewer can follow the tutorial, but beyond that, it will be a smaller factor.
We ask that the videos be no longer than 10 minutes and consider brevity a virtue.  Make the videos snappy to the point that there is little wasted time. Youtube viewers do not have the same patience that TV viewers exhibit.  Viewers can pause and rewind your video if your instructions move too fast for them to follow the steps.  Try to strike a good balance between the information provided and the length of the video.  Any helpful information should be included within reason.
Spread the Word
As we kick off this program, we are quickly adding schools as partners (including trade schools, community colleges, and four-year universities), and you may be wondering how to get your school involved.  If you desire to participate, please contact your administration staff and tell them of your interest.  Please contact us (blog@plumbersstock.com) as well, so we can help by following up with the appropriate administrator.
Please urge your school to participate!
For contest details and submission information, please visit our scholarship page.