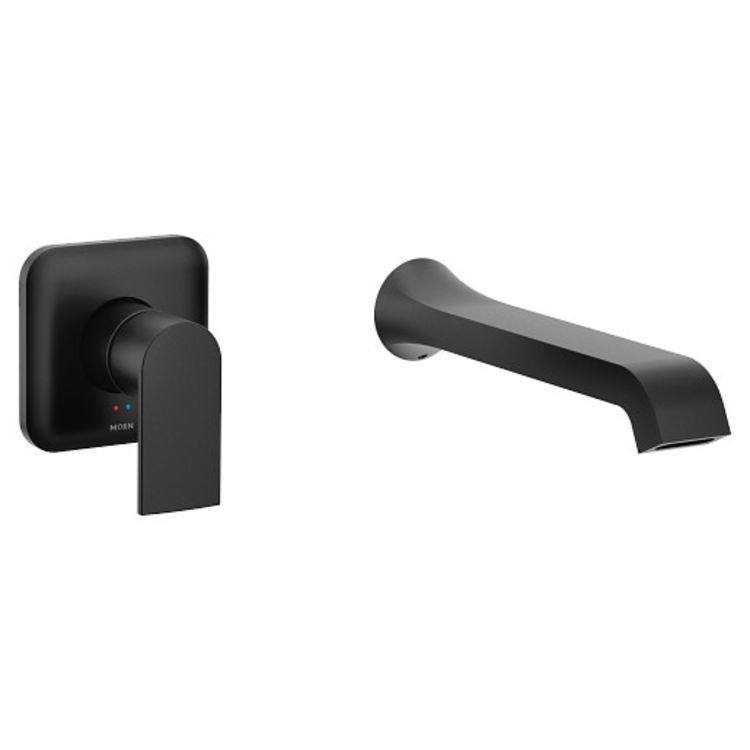 We are proud to announce the release of new Moen wall-mount tub fillers, which neatly blend easy use with, style, grace, and convenience. The wall-mounted configuration leaves you with a more spacious and inviting tub. You'll find the right fit for you and your home with these various styles. With high flow capabilities for a faster tub fill-up time, to get you in and out of the tub quickly or get you in and relaxing in no time. Moen offers the best engineering and beautiful designs.
When is the Release?
The new Moen tub fillers will release in three phases over the next few months. Phase one is already available for order. Rough-in valves will be available on August 4th, 2022.
What Is in Phase 1?
There are new tub fillers in each of the following collections: the Genta, Align, Gibson, Cia, Colinet, Doux, and 90 Degree series.
Genta Tub Fillers
In Moen's own words, "The Genta bath suite boasts contemporary, curved edges for an appealing, yet substantial style that brings a sleek feeling to the Bath."