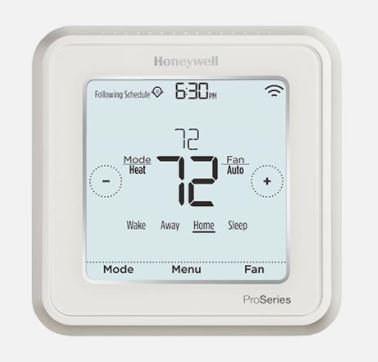 The new Honeywell Lyric T6 smart thermostats offer state of the art scheduling technology. It has unbelievable features, including:
Program it to match your unique schedule, and the smart technology will automatically adjust to more efficient operation as your schedule changes.
GPS technology (called Geofencing) recognizes when you are on your way home, and it adjusts the home's temperature accordingly. It knows how long it takes to get your home to the desired temperature.
It integrates with Apple HomeKit so that you can control your home's security, lighting, etc. in one easy to use platform.
Integrates with Alexa.
The Lyric Smart Thermostat system is compatible with both iOS and Android. There are two main products in this series you should be considering: