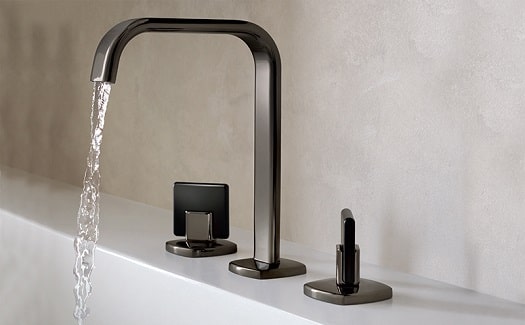 We are so excited to announce the release of the new Brizo Allaria faucets and accessories. At PlumbersStock, customers have come to expect the best brands and products, and our partnership with Brizo is proof positive of that.
As the designers at Brizo describe the collection, A Work Of Rare Alchemy: Line and curve. Plane and arc. The Allaria Bath Collection begins with simple forms. Alone, each is unassuming. But combine the elements, and a transformation occurs, creating an alluring force.
There is a lot to be excited about with this collection. For instance, the finishes in this collection include beautiful chrome, matte black, black onyx (pictured here at the top of the post), Luxe gold, and Luxe nickel, and there are various accent options, for example, black onyx with matte black.
Single Handle Lavatory Faucets
The deck-mount one-handle Allaria faucets (MPN = 65067LF-__-ECO) are stunning and operate at just 1.2 gallons per minute (GPM):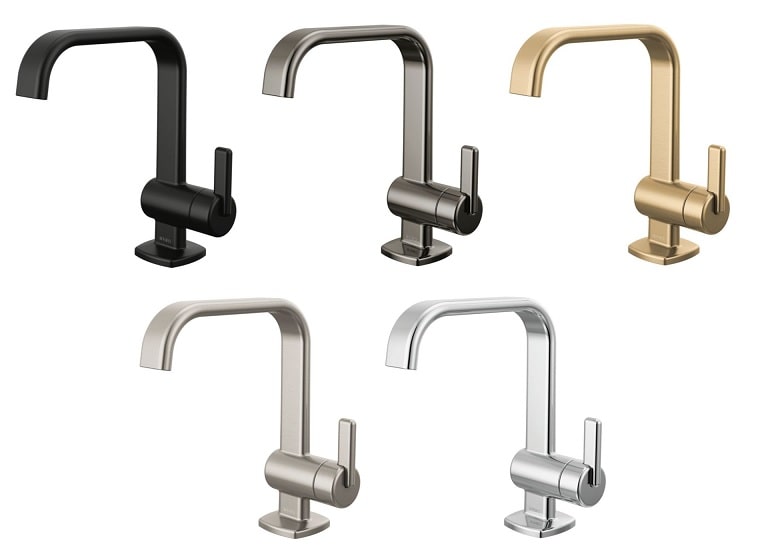 The wall-mount version (MPN = T65767LF-__LHP-ECO) is so cool-looking and saves space around the sink. These are also eco-friendly, operating at 1.2 GPM. They do not come with a handle (choose between the HL5867-__ twist handle, HK5367-__ knob handle, and HL5368-__ lever handle, all sold separately).
Widespread Lavatory Faucets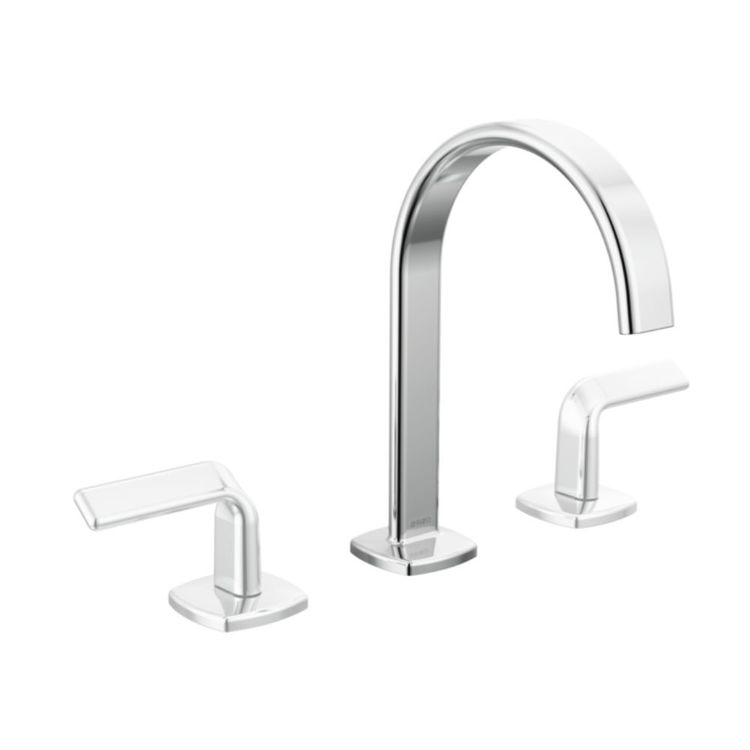 The rounded arc version of this deck-mounted widespread faucet (MPN = 65367LF-__LHP-ECO) is eco-friendly, operating at 1.2 GPM. Pictured here, we have the chrome option with twist lever handles.
However, the squared spout version of this deck-mounted widespread faucet (MPN = 65368LF-__LHP-ECO) may be the more popular option. Similarly, it is eco-friendly, operating at 1.2 GPM.
Bathtub Faucets
For bathtub faucets, we'll focus on three different models (all in polished chrome, but we have the other finishes, too). All three options are wall-mount configurations:
Buy Brizo Allaria Faucets Online
Now that you know you want an Allaria faucet, why not save money by shopping online with PlumbersStock? We have everything you need when it comes to bathroom sink faucets. Did you know that you can take advantage of further savings if you are a contractor or somebody who buys bulk? Our manufacturing partners prevent them from advertising lower prices. Therefore, PlumbersStock offers a lower price to the customer once we have a relationship. Sign in to PlumbersStock to see special pricing on certain items. If you are a contractor or otherwise a bulk buyer, contact us for even more potential savings.