Moen has unveiled an exciting new addition in a bold stride toward contemporary elegance. We are excited about these matte black faucets, now available for the 90 Degree, Belfield, and Voss collections. Moen's latest release introduces a stunning fusion of timeless aesthetics and cutting-edge innovation. This innovative selection pays homage to classic silhouettes. It redefines them in a modern context. Homeowners and designers get an unparalleled opportunity to elevate their spaces with a touch of sophistication. Join us as we delve into the details of this remarkable release. Explore how Moen continues to push the boundaries of style and functionality in the realm of interior design.
Voss Faucets in Matte Black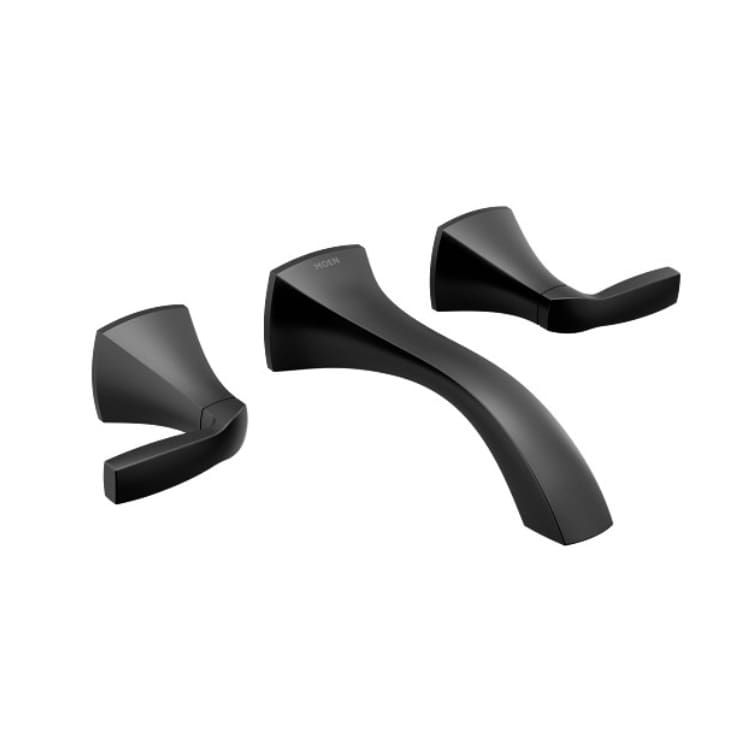 The Moen Voss collection has long been a favorite among homeowners. Now, you can get Voss in matte black. In this case, we have four bathroom faucets to choose from:
Moen has this to say about Voss, Crisp edges and uncomplicated style features give the Voss collection an ageless yet fashion-forward presence. Each silhouette brings a confident Transitional style to the bath.
Moen 90 Degree in Matte Black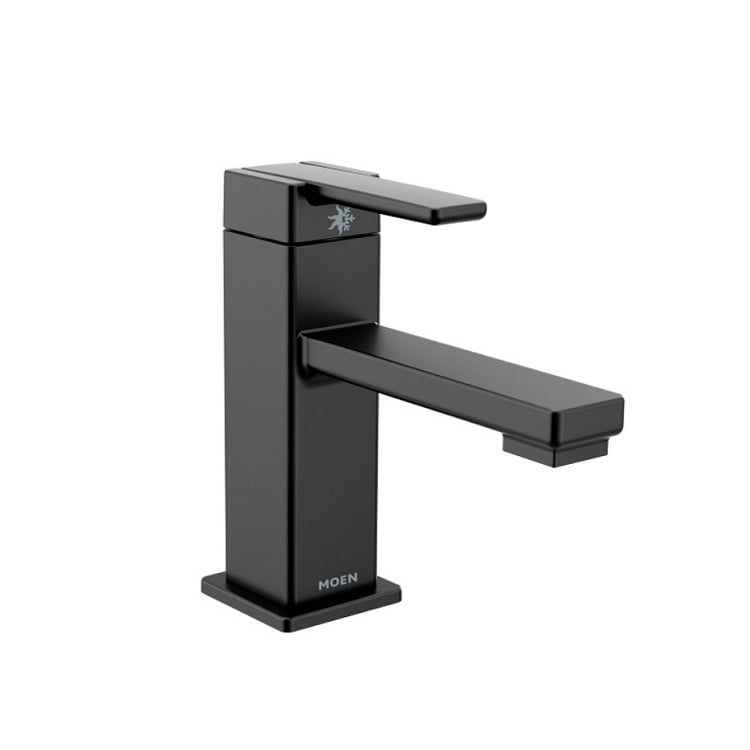 This extensive bathroom collection includes 2, 3, and 4 Series M-Core valves and Posi-Temp. You can find all kinds of tub and shower configurations, including Roman Tub with a Hand Spray. But the most popular items are, of course, the lavatory faucets:
You will love the matte black 90 Degree series. As the manufacturer describes it, The 90 Degree collection displays ultra-Modern styling, with its geometric forms, squared corners, and straight lines. The minimalist style creates an urban focal point for today's contemporary baths. Complete the look of your bath with a matching suite of products.
Belfield Bathroom Faucets in Matte Black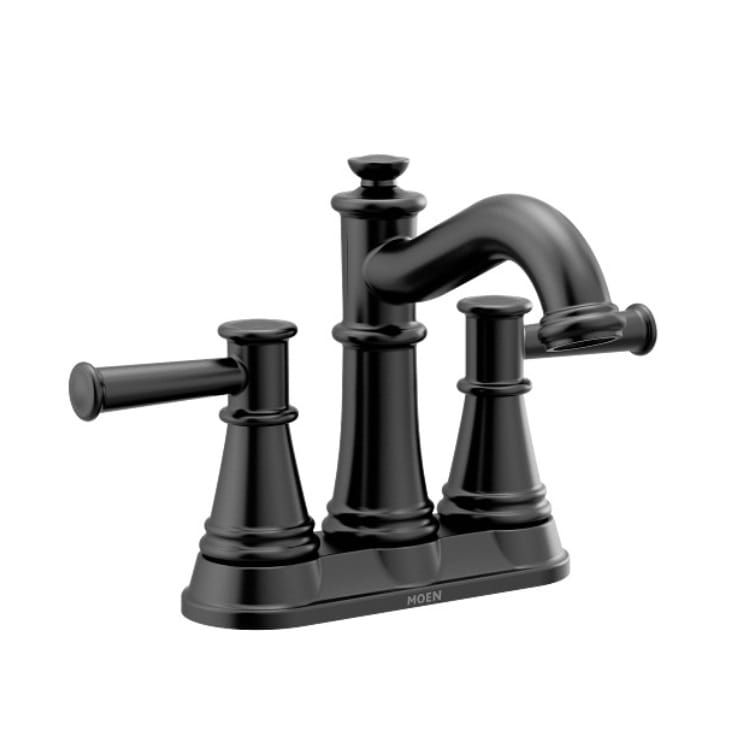 Again, you can choose from all kinds of M-Core and Posi-Temp showering options. Belfield already released kitchen fixtures in black, but now you can update the bathroom, too. In this case, there is no vessel faucet option, but you will love the way these lavatory faucets look:
Check out all the Belfield fixtures in matte black. In Moen's words, Williamsburg-era details and intricate design cues give each Belfield faucet a timeless look, while multiple handle and finish options add a distinctly personalized touch to the Traditional styling.
Save on Moen
We have great deals on Moen at PlumbersStock. We are proud to be a trusted partner with one of the most reputable manufacturers in the plumbing space. In some cases, Moen does prevent us from advertising lower prices. However, we can offer you lower prices once we have a relationship. Sign in to PlumbersStock to see special pricing on certain items. If you are a bulk buyer, please contact us for more potential savings.