At PlumbersStock, we are always excited when the engineers at Moen have come up with a new product release. This one is particularly useful for the times we live in. Hands-free products are in high demand because of their hygienic benefits. And that's exactly what you get with these M-POWER below-deck sensor faucets. Although these are made for commercial use, you will see they are beautiful and would look great in your bathroom. You may entertain a lot of company, and so a sensor-operated faucet would make sense for you.
M-POWER Faucets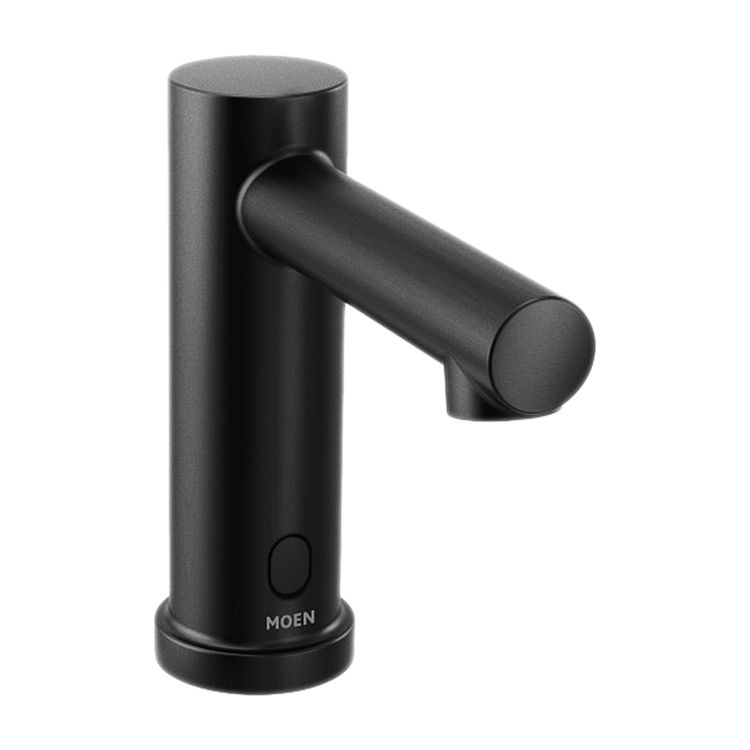 There are five different faucet models to choose from, and any of them will make your bathroom pop. Each comes in matte black or brushed nickel. Some of these faucets also exist in chrome, but that version of each model is not new to the Moen lineup.
Each faucet is configured for below-deck installation. All of them operate with the use of AA batteries. Hygiene isn't the only reason to install these faucets. They are designed to avoid waste and expensive utility bills. Each operates at an extremely efficient 0.5 gallons per minute. They come with vandal-resistant properties.
M-POWER Soap Dispensers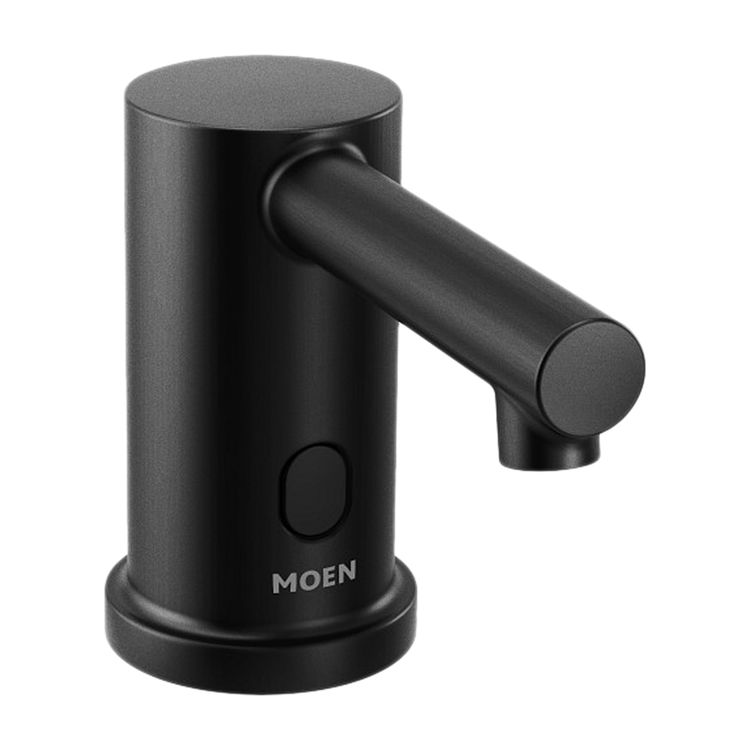 Get a soap dispenser to match your new faucet. There are two different models to choose from, each in matte black, brushed nickel, and chrome (from an older release).
Comments from the Manufacturer
From the horse's mouth: Moen Commercial's M-POWER sensor-operated products provide heavy-use facilities and common spaces efficient and hygienic solutions to maintain sanitary environments and reduce maintenance.
With an all-metal construction and vandal-resistant features, M-POWER products are backed by a best-in-class 5-year warranty.
Save on M-POWER Below-Deck Sensor-Operated Faucets
PlumbersStock carries thousands of Moen products, including these M-POWER commercial-grade faucets. If you have any questions or comments, please leave them below. Did you know that PlumbersStock offers special member pricing? Manufacturers like Moen do not let us advertise and list prices below MAP. However, we can list and sell to you at prices below MAP if you log in to the website. Check out our entire lineup of commercial bathroom faucets.
Learn more about M-POWER from the manufacturer.
Article Update October 2021
There are four new motion-activated faucets in the Moen lineup, this time for residential application. Check out this set of Cia lavatory faucets with MotionSense: