It's that time of year! Are you ready for grass? Are you ready to do what it takes to have beautiful green grass? PlumbersStock has everything you need to get your lawn and garden looking pristine. Check out our sprinklers and other hot spring items in this post. If your stuck home all day, sheltering in place, you might as well work on your home. Make it a more tolerable stay-cation.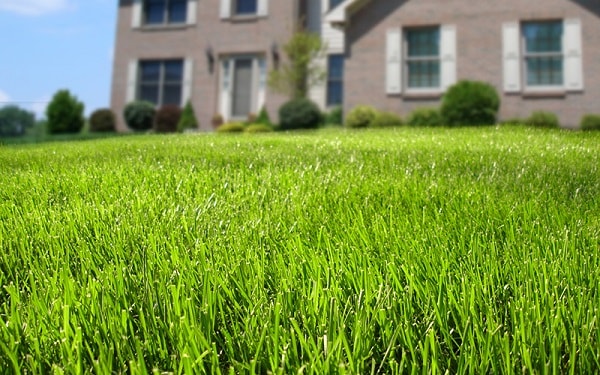 Sprinkler Supply
The most respected names in the industry can be found here at discount prices. We have Rain Bird, Toro, and more. People are going crazy for the Rain Bird LNK WiFi module. The technology enables smartphone control over your sprinkler system. There are so many features; it makes more sense just to check out the product page for more information.
If you have an RBY filter (PRF075RBY or PRF100RBY), then eventually, you're going to need a replacement screen. The Rain Bird RBY200SSMX is precisely what you're looking for. It's affordable and easy to install. Clearly that's a much better solution than buying a whole new filter.
If you need a new hose bib, then try this frost-proof Woodford 22CP-4-MH wall faucet. Woodford is a trusted name in the plumbing industry. It has a 3/4″ male thread and operates at a max of 125 psi.
U by Moen Smart Faucet
You may be familiar with the U by Moen smart shower solution, and now that technology is available in the kitchen! Check out the U by Moen Smart faucet (Nio S75005EVSRS) for a swell price right here at PlumbersStock. It's Alex and Google Assistant-enabled, and that it means it's voice-activated. You can download the smartphone app for both Apple and Android operating systems.
Pumps
We've got lots of different brands and pump types, but it appears our customers can't get enough of Grundfos. We've got three different circulating pumps flying off the shelves:
If you're in the market for a pressure boosting solution, try this game-changer, the Grundfos SCALA2. No matter what you need, Grundfos is a great solution, and we've got their entire lineup at affordable prices.
Elkay Drinking Fountains
We have a few different brands for water coolers and a ton of different models by Elkay. None is more popular than the Elkay EZS8L wall-mounted water cooler. Commercial builds on a budget, love the price, and we even have homeowners buying them. This model chills up to 8 gallons per hour. It's non-filtered, so keep in mind how tasty and clean the local water is when making your purchasing decision.
Plumbing Parts
We have a few different parts that are in high demand right now. The Spot Resist stainless Moen 140028SRS side spray for the Finley kitchen faucet will go great with faucets with the same finish from other collections.
If you need a new screen for your pullout spout hose, try the Moen 101199 screen washer. Another common part is the Delta EP92546 solenoid, which is used to connect your valve to electricity. As you can see, we carry the most trusted names in the industry.