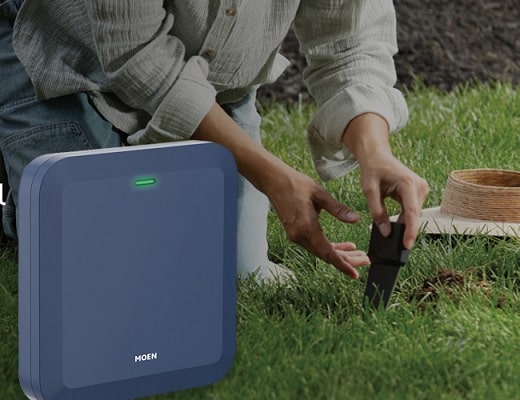 With spring just around the corner, we've got you covered for lawn care. You may be surprised to find that Moen is changing the game with smart home tech. We're excited to announce the new Moen smart sprinkler system. Technology is increasingly making life easier and better in many ways, and it's no different with residential irrigation. These Moen smart sprinkler controllers will make your lawn look beautiful through automation and minimal effort on your part. There are four new products from which to choose:
How Does the Moen Smart Sprinkler System Work?
The soil sensors measure the moisture in your lawn and
communicate that information to the intelligent controller. Then,
the controller optimizes operation accordingly, with complete automation.
The soil sensors are thorough as they get readings from 1-inch, 3-inch, and 5-inch depths. This data helps to prevent over-watering and also reduces water waste. As the manufacturer describes it,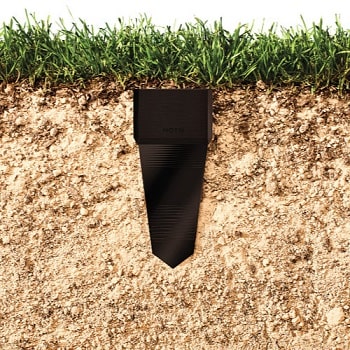 Completely automate your sprinkler system by pairing smart wireless soil sensors with the smart sprinkler controller. The sensors monitor your soil and adjust your watering to ensure the right amount of water is used to keep your lawn healthy.
What Are Some Other Benefits and Features?
One of the best features is how easy it is to install. All you have to do is bury one sensor per zone flush. The sensors are wireless, so you don't have to conceal any cables. There isn't much maintenance involved. The lithium battery should last six years in the soil sensor.
Moen's Smart Water Network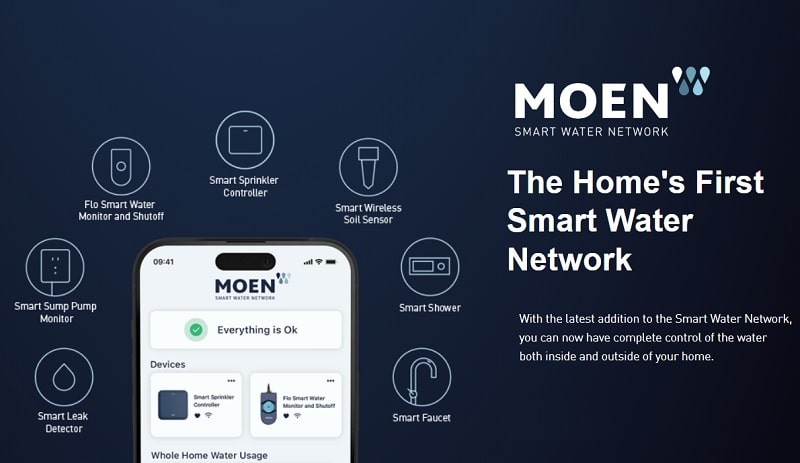 The soil sensors and controllers integrate with Moen's Smart Water Network, where you can manage everything from an intuitive, user-friendly smartphone app.
If you don't already have Moen smart products, you can find some of them out here:
Those are all the smart faucets Moen makes with motion-sensing technology, but many other options exist without that feature. Life is increasingly becoming automated, and there is good reason for that. Intelligent products free up your time and head space for more important things than watering the lawn. That's just touching on the products that make life easier. Some Moen smart products help you to manage potential emergencies, like the smart leak detector, Flo, and the sump pump monitor.
Buy the Moen Smart Sprinkler System
Whether you want a Moen kitchen faucet or a new smart sprinkler controller (8-zone timer vs. 16-zone), you can save when you buy at PlumbersStock. Need a Moen bathroom faucet? We have those, too. We are proud to be a trusted partner with one of the most reputable manufacturers in the plumbing space. In some cases, Moen does prevent us from advertising lower prices. However, we can offer lower prices once we have a relationship with the customer. Sign in to PlumbersStock to see special pricing on certain items. If you are a contractor or otherwise a bulk buyer, contact us for even more potential savings.