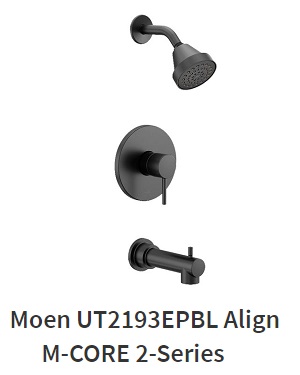 The new Moen M-CORE 2-Series trim is here and it's amazing. There are so many reasons to love these sleek designs, and you will be able to find the perfect match for a variety of collections. This trim is designed to go with M-CORE valves. So why is everybody so excited for this M-CORE 2-Series release? Here are just a few key features:
There are no exposed screws or stop tube with these installations.
They deliver excellent control over temperature and pressure balancing.
It matches all M-CORE transfer valve trim.
Back-to-back installation capability.
This is the smartest valve system to date, and it makes things so easy for contractors and new homeowners because it gives you the flexibility to match whatever trim configuration you need to the valve. Learn more about the M-CORE valve system.
How to Use Our Site to Find the Right Trim?
It's easy to find what you're looking for if you know what collection you like. Just use our site search feature to look up 'moen' + collection + 'm-core' + '2-series'. So, if you want to see the various products from the Align collection, you would search "moen align m-core 2-series" which you can see here and browse the results.
Moen M-CORE 2-Series Valve Trim
Right now, there are 20 different collections for which you can now get M-CORE 2-Series valve trim, including: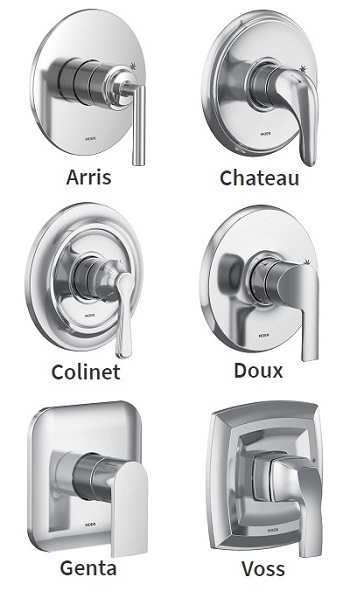 Of course, there are various platforms with which the M-CORE valve system will work, so get a shower configuration, or a tub and shower configuration to match your needs.
Save on the Moen M-CORE Series
No matter what you want from Moen, we will have a competitive price for you at PlumbersStock.com. M-CORE valves are the smartest in the business, and this new Moen M-CORE 2-Series trim is the perfect way to put finishing touches on your bathroom. If you want to buy bulk, talk to us directly about special pricing. Please contact us, and we can work out a deal where we can offer you better deals than what we're contractually allowed to advertise by our partners, like Moen.