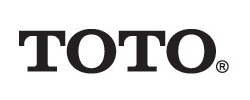 If you know anything about TOTO, you are probably well aware of their most popular toilet line, the Drake collection. Because it's so popular, the line continues to see updates, and summer 2021 brings us yet another refresh of the series. This TOTO 2021 Drake toilet update is great news for cost-conscious consumers (more on that in a bit). The right toilet will make all the difference in your bathroom remodel, so an affordable toilet from the innovative engineers at TOTO is a great option.
When Will The New Product Be In Stock?
PlumbersStock will add the products in two phases. The key products should all be on the site and ready to sell by the end of the month (June 2021). You may not have put it together yet, but they are calling this 2021 Drake because it's 2021.
What's New in the TOTO 2021 Drake Toilet Update?
Short and to the point, TOTO is phasing out the legacy Drake toilets. They are replacing them with essentially the same toilet, but with a couple of upgrades. They now have CeFiONtect glazing, an ion-barrier technology that will keep your toilet cleaner with less maintenance. Additionally, they now feature TORNADO FLUSH, which is a powerful and efficient dual-nozzle water propulsion system.
Maybe the best part is that you get both these new TOTO 2021 Drake features at the same price point as the affordable legacy Drake models.
Which Key Drake Models Will Phase Out?
The entire list is quite long, but it's basically all of the original Drake toilets. It's probably best to spend our time on the MPN's that we anticipate will be the biggest sellers. For the record, all of these models listed below have elongated bowls with two-piece configurations, in cotton white: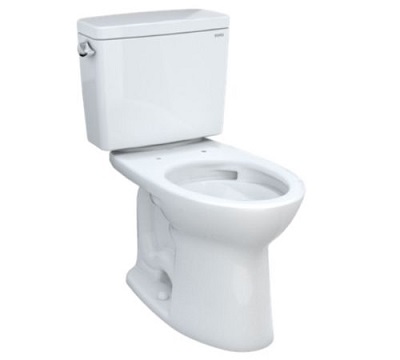 And if you're not in the market for a complete toilet, we have tanks and bowls.
You'll see with the older models they referred to them as ADA toilets. Now, they refer to them as Universal Height toilets, which more or less means the same thing. In both cases, they meet requirements for ADA approval.
Save on TOTO 2021 Drake Toilets at PlumbersStock
No matter which 2021 Drake toilet you want, you'll be sure to find a great price here at PlumbersStock. These new toilets are expected to be best sellers for good reasons: they are functionally impressive, and the price is relatively inexpensive. If you want to buy bulk, talk to us directly about special pricing. Please contact us, and we can work out a deal where we can offer you better deals than what we're contractually allowed to advertise.