At PlumbersStock, one of our popular methods for home heating is with hydronic technology powered by boilers. We are proud to announce the addition of NextGen to our long list of reputable brand partners because they offer boilers like nothing else we carry.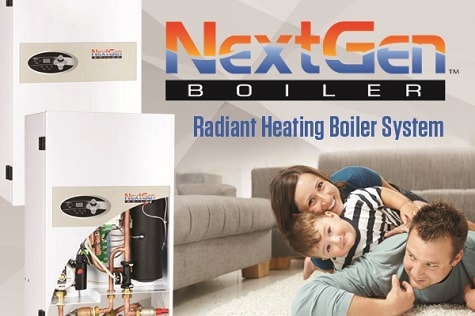 One of the great things about NextGen is that their boilers are so easy to install. NextGen boasts that they have twice the features, and the installation takes less than half the time. Each unit includes a heat exchanger (stainless steel), a control panel, a circulating pump, and an expansion pack. At the time of publication, we carry five different units:
NextGen-6 20,000+ BTU
NextGen-12 40,000+ BTU
Advantages of Hydronic Heating
Hydronic systems are liquid-based radiant heat systems. They are typified by using a boiler to heat water passed through pipes throughout your home, in the walls, and on the floor. It's the absolute best way to ensure your tile bathroom and kitchen floors are comfortable to step barefoot in winter.
Depending on the setup of your home, office, or apartment complex, radiant heating can be a lot more efficient than traditional duct and vent heating because those systems are inevitably more susceptible to heat loss. The Department of Energy does a great job explaining the advantages of hydronic heat systems. According to them, it is more efficient than baseboard heating and usually more efficient than forced-air. Though this may be true of traditional boilers that operate off natural gas, these electric NextGen boilers will not work as efficiently. So when does it make sense to have a NextGen boiler?
Is a NextGen Boiler Right for Me?
This is the real question you need to be asking yourself. There are many considerations, and since we couldn't tell you without looking into the specifics of your home, we'll speak in general terms.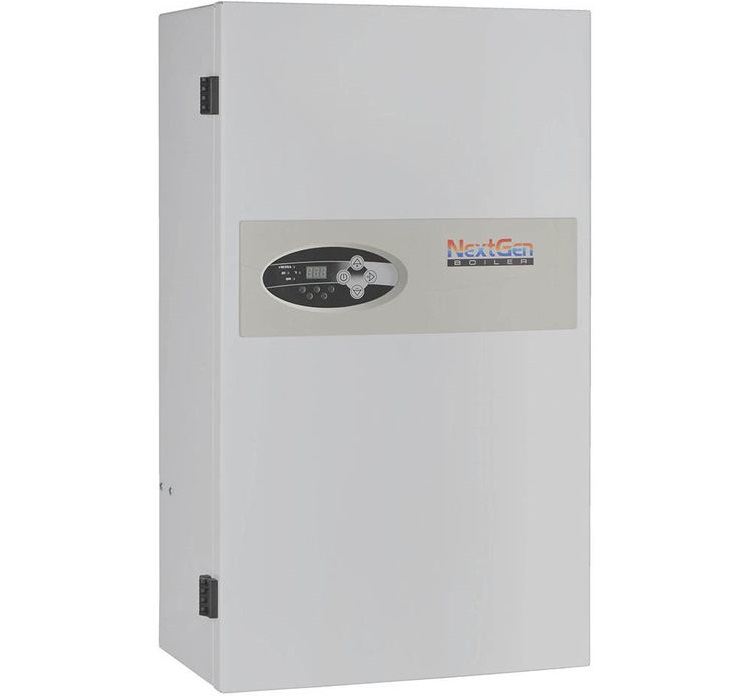 For homeowners that don't have access to natural gas in their neighborhood but want radiant floor heating, NextGen is a great option.
If you have a small home, NextGen becomes a more feasible option.
For residents who live in a climate with mild winters, Nextgen becomes a much more feasible option.
If you are not looking for a whole-home solution but need a way to keep hardwood and tile flooring warm or to melt the ice on your driveway (yes, people use radiant heat for that), then NextGen is a good option.
For homeowners who live in a climate that reaches freezing temperatures for months each year, a NextGen boiler might not be right for you.
If you have a large house, NextGen may not be the most effective way to heat it.
For homes not built for radiant heating, switching your system to hydronic heat probably doesn't make sense in terms of cost.