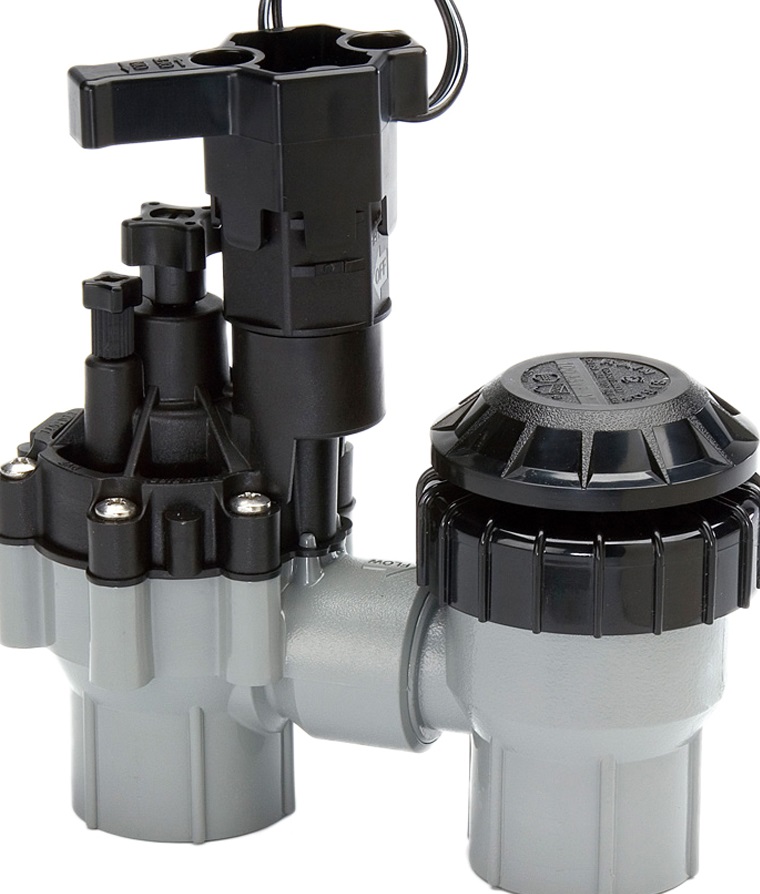 by Brett Thomas
If you are looking for an anti-siphon valve for your sprinkler system, the Rain Bird 075 ASVF is a great option. This unique valve comes with a lot of great features. It's 3/4-Inch, and a combination of an electric control valve and atmospheric backflow preventer all in one. If you are looking for an anti-siphon valve, this one is definitely worth checking out.
What is a Rain Bird 075 Anti-Siphon Valve with Filter?
Almost every home has a water supply that can trace its source to a city water line. It then enters a cross-connection. One connection goes into your house for drinking and bath water, and the other line remains outside for irrigation water. Just after this connection, at the end of the pipe is where the anti-siphon valve goes. The anti-siphon valve serves two functions. It's an electric remote control valve for your sprinkler system and a backflow preventer. The backflow preventer keeps bad irrigation water from entering the drinking water which goes into your home. The other function of the anti-siphon valve is responsible for holding water under pressure for your sprinkler lines. It opens and releases water to your lines when your control center for the sprinkler system tells it to. The Rain Bird 075 ASVF offers another feature in that it comes equipped with a filter designed to keep your lines clean of dirt and debris.
More About the Rain Bird 075 ASVF
This amazing valve comes with a lot of special features. Not only can it do a variety of things at once, but it's a necessity for sprinkler lines everywhere. Here are some great facts about this unique product.
Well-Built Heavy Duty Construction – The Rain Bird 075 ASVF is a product that is built with quality. It's not a piece of junk that will only last for a short time. This valve is built to withstand bad weather and other elements it may encounter. It's a product you can count on to get the job done right.
Combination Control Valve, Backflow Preventer, and Filter – You don't need to worry about purchasing and installing two separate parts. The Rain Bird 075 ASVF comes with it all in one easy-to-install piece.
Jar Top Valve – You can easily screw the top off the valve for easy access to clean out or even replace internal parts as needed.
Energy Efficient & Low Power Encapsulated Solenoid with Captured Plunger – This valve is energy and cost-efficient for individuals who are looking to save money on their energy bills.
Rain Bird Sprinkler Valves Deliver
Hopefully, this Rain Bird 075 ASVF review has been helpful in your decision to purchase. You can't go wrong with Rain Bird; this valve offers all the bells and whistles you need.
There are so many great advantages to buying this amazing valve. It's well built, has a convenient jar top feature, and is energy and cost-efficient. Even with all the amazing functions this valve has to offer you can find it at PlumbersStock for cheap. If you are looking for an anti-siphon valve with a filter for your sprinkler system, this is definitely one you will want to check out.
Check out our blog for other excellent resources.