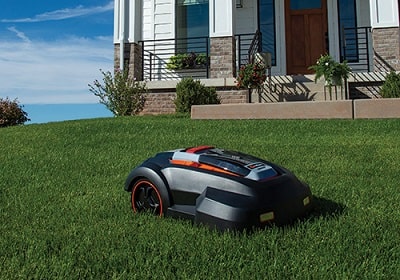 Modern technology is making life easier for homeowners in several different ways. Few are as exciting as these innovative, new robot lawn mowers. We at PlumbersStock, are pleased to announce our exclusive partnership with MowRo. As their online distributor for power tools, we are bursting at the seams to tell you about their two robot mower models:
About MowRo Power Tools
MowRo made a name for itself by manufacturing state-of-the-art, self-propelled lawnmowers. They make a number of different tools that operate off high-quality, 40v, and 120v lithium-ion batteries. Their power tools and batteries are effective, reliable, and eco-friendly.
Robot Mowers
Before we get into what distinguishes the two models, let's talk about what features these two MowRo robot lawn mowers share. They are about automatic smart machines that do the work for you. Once you complete the simple setup, they are ready to mow the lawn and then return to their docking station. The automatic mowers operate off whatever schedule you customize, and they can repeat this process every 48 hours. You don't even need to be home.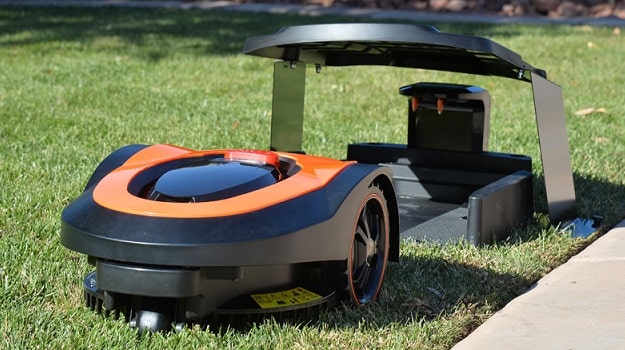 One huge benefit that nobody seems to mention explicitly is that it now becomes feasible to have grass with the perfect height. Homeowners typically cut it shorter than they want it because they don't want to have to mow it again for at least a week. When the robots doing all the work, why not cut it to the perfect length every two days?
MowRo robot lawn mowers are built to last with water and duct-resistant technology (IPX4). The manufacturer stands by their products with a one year warranty.
The automatic mowers use three cutting blades (height adjustment between 0.8″ and 2.4″) and cutting-edge brushless motors to get the job done. They come equipped with weather sensors so that they don't operate when there is rain. Last but not least, MowRo robot lawn mowers are quiet (65 dB), so you can even take a nap while they are trimming the yard.
What Distinguishes the Two Models?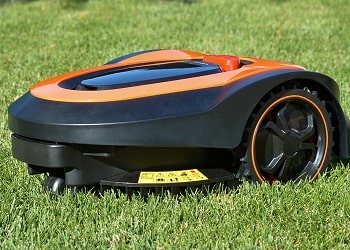 There are only three key factors that differentiate the mowers from one another: slope climbing ability, cutting width, and coverage.
The RM18 can climb slopes up to 35%, cuts with a width of 7 inches, and it is capable of covering up to 0.15 acres of grass.
The RM24A can climb slopes up to 50%, cuts with a width of 9.5 inches, and it is capable of covering up to 0.25 acres of grass.
Where Do I Put the Docking Station?
You have to put it outdoors in order for the automatic startup and return to work properly. It does need protection from the elements, so if you can cover it with an open shed, carport, patio, etc. then that is ideal. If you don't have any of those options available, MowRo makes weather shed coverings. Because they are two different sizes, there is a cover for the RM18 and a cover for the RM24A.
Robot Lawn Mowers by MowRo Are Here!
Automatic mowers can't cut any old length of grass. Say your lawn is thick and eight inches long; you're likely going to have to cut it down to a manageable length before the machine can perform adequately. Once it's short, the device can cut it every two days, and you'll be fine from there on out.
Buy Robot Lawn Mowers at PlumbersStock
As we already mentioned, we have an exclusive partnership with MowRo, so if you are looking to buy online, then this is the place to be. Robot lawnmowers are the future, and the future is now. This technology is already affordable. You can easily spend twice as much on a riding mower. You can spend big bucks in perpetuity to have someone else mow your lawn. So why not let the robot do it for you.