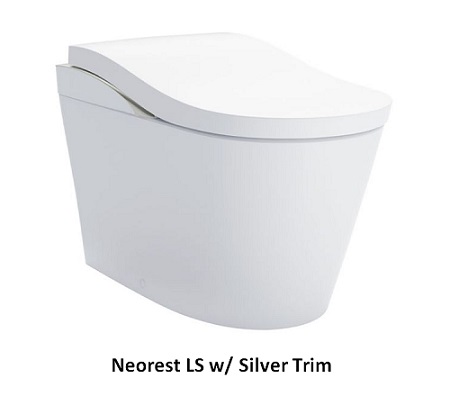 The new TOTO Neorest will transform your experience regarding bathroom luxury and modernity. Neorest bidet toilets have been stunning users for generations now. This new release includes several options, including the LS, AS, RS, and NX1 models. There is an NX2, as well, but it's not available online. If you know anything about luxury bidet toilets, you know the name TOTO. No matter what brand of bidet toilet combo you seek, we have plenty of options in all price ranges. Here is what TOTO included in this 2023 summer release:
Note: TOTO is discontinuing the Neorest 750H, 700H, and Sedona beige versions of the AH and RH.
Neorest LS vs. RS vs. AS
Before we get into what makes them different, let's talk about what they share in common. The features are all the same. All three models offer dual flush (1.0 or 0.8 GPF) technology. The 1G Tornado Flush technology allows for powerful results with just a little bit of water. Also:
Auto open/close lid
Heated seat with five temperature settings
Air dryer with five temperature settings
Air deodorizer
Self-cleaning wand
Remote with several options for spray pattern, volume, temperature, and front and rear cleansing
Four user memory settings
Night light
The LS and AS each utilize eWater+ technology, but RS does not. It's a PreMist feature that combines with the CEFIONTECT-glazed surface to help you maintain a clean bowl.What makes them different is simply their appearance. The LS models offer a more sleek-looking bowl; choose a modern-looking seat with black, nickel, or silver trim. The RS and AS models use the same bowl, but the seats differ. In the case of the AS models, you'll see crisper edges and sharper lines, while the RS is a curved design.
So What About the New TOTO Neorest NX1?
What stands out about the NX1 is the beautiful contoured design of the bowl. Prepare to experience a revolution in luxury and technology with the TOTO Neorest NX1 dual-flush toilet. This exceptional masterpiece comes with an integrated electronic bidet seat. Some of its most popular features include eWater+ and ActiLight technology. The NX1 doesn't just elevate your bathroom experience; it revolutionizes it from the moment you set foot inside. You can confidently navigate your way in the dark with a soft illuminating nightlight. The hands-free lid automatically opens as you approach.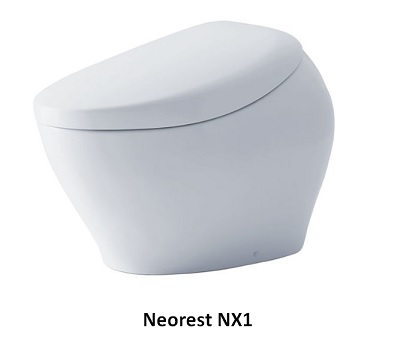 Before you even begin using the Neorest NX1, its innovative features kick into gear. The automatic PreMist spray wets the CEFIONTECT toilet bowl. CEFIONTECT is TOTO's cutting-edge ceramic glazing. It minimizes waste that sticks to the bowl.
Once you're comfortably seated, the Neorest NX1 pampers you with its contoured heated seat. It offers five temperature settings for personalized comfort. No need to endure cold seats anymore! An automatic air deodorizer discreetly eliminates unpleasantries.
The remote gives you complete control over every aspect of your experience. Change settings effortlessly and initiate the cleansing process. A self-cleaning wand offers a sanitary and comfortable alternative to wasteful toilet paper. Choose from several settings, including front and rear cleanse, oscillating or pulsating cleanse, and more. Save your preferences with four-user memory capability.
After cleaning, utilize the air dryer function. It reduces moisture and provides a pleasant and dry finish. As you rise, the automatic flush takes over. The powerful 1G Tornado Flush does the job with little water usage. You can use the 1.0 GPF flush for tougher jobs, ensuring thorough cleanliness and efficiency. The Neorest NX1 even works diligently when not in use. It automatically cleans itself after 8 hours of inactivity.
Buy Luxury Bidet Toilets at PlumbersStock
Whether you want a TOTO luxury bidet or a more affordable brand, we have many choices at PlumbersStock. Contractors can contact us about buying in bulk for better pricing. Learn more about luxury toilets at www.TotoUSA.com.