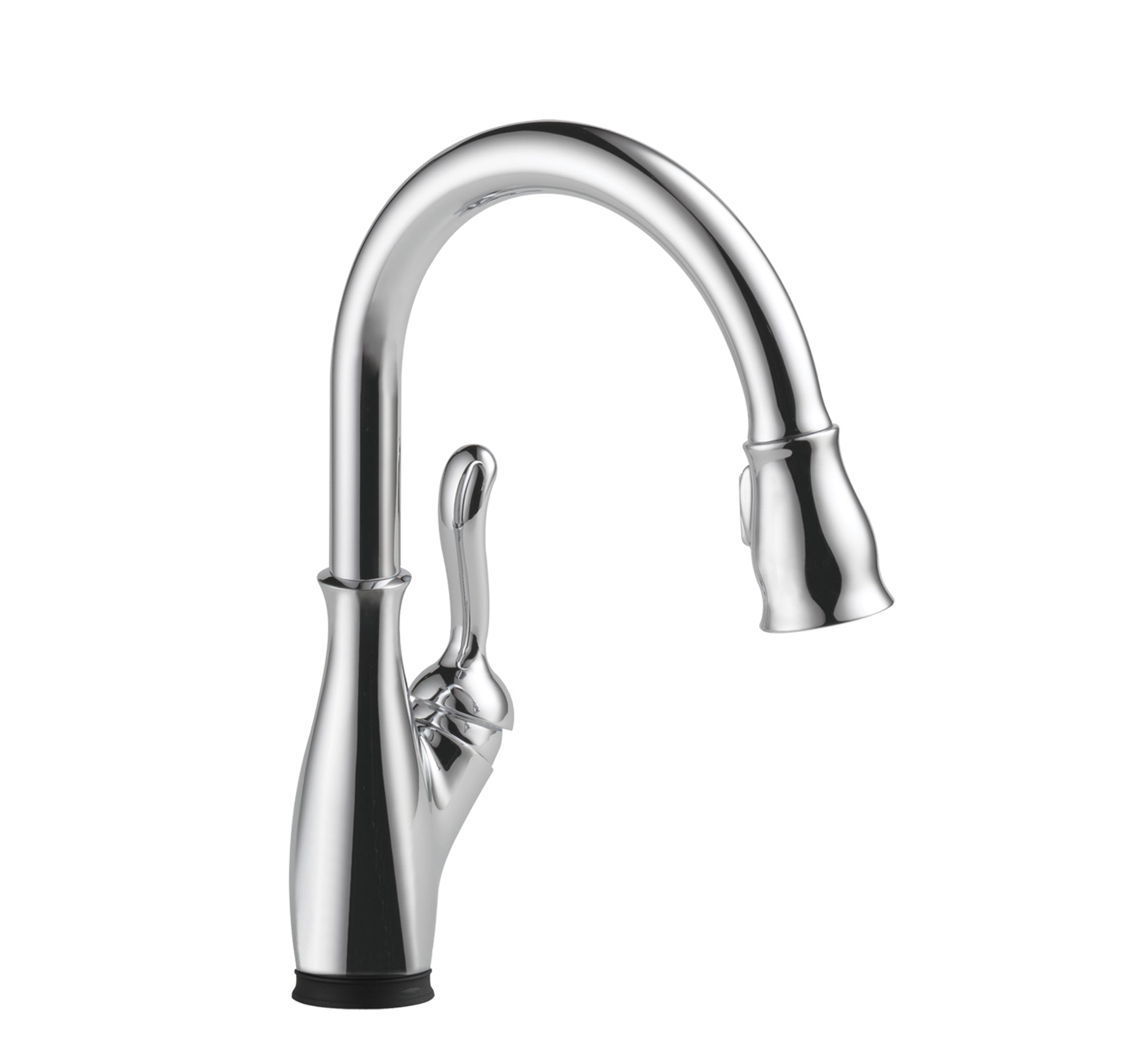 by Brett Thomas
This faucet is available now!
As a leader in online plumbing supply, PlumbersStock.com strives to always bring you the latest and greatest from the biggest names in the industry, and that includes Delta.
If you know the industry, you are probably aware of the world-famous Delta Leland collection, and we are proud to announce a new addition to the family.
This Delta 9178T Leland kitchen faucet review will inform you of all the features that will transform your kitchen, and of course, as always, you can rely on us for industry-leading prices.

What Are the Delta 9178T Features?
This truly is an amazing product, and the main reason is all the features it offers. There are enough to make your head spin, but here are some to consider:
1.8 gpm and it is Eco Friendly
Diamond Seal technology actually incorporates a diamond coating to the ceramic disc, which helps to ensure the faucet is good for 5 million uses. That is exponentially better than what you'd expect from the industry standard.
Battery operated Touch2O feature for activating on/off
Touch Clean technology, as the name implies, makes it easy to maintain a clean finish to your new faucet.
MagnaTite docking will hold your pull-down faucet securely in place.
High arc for convenience in the kitchen
TempSense is an LED feature that indicates water temperature by displaying coordinating colors
And of course the lifetime warranty you expect from Delta
In addition to all these amazing features, as you'd expect Delta offers this amazing faucet in different finishes. You can get the Delta Leland 9178T-DST in chrome, arctic stainless, and Venetian bronze.
This faucet also meets ADA standards and Delta makes it easy to install with InnoFlex supply lines, 3/8" compression fittings, and it's compatible with either a 3-hole or 1-hole configuration.
Save on the New Delta Leland Faucet with PlumbersStock.com
Now that you know all about it, you are certainly tempted to order this amazing kitchen faucet. Make sure you get the finish to match your kitchen design, and then you're pretty much all set. Just an hour out of your Saturday ought to do the trick. You can't go wrong with Delta, and this new faucet is some of their best work. Hopefully you have found this Delta 9178T pull down kitchen faucet review helpful, and if you have any questions, please leave a comment.
Check out blog frequently for inspiration.