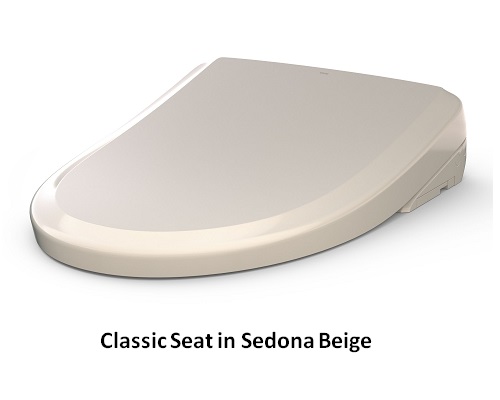 Are you ready to transform your daily bathroom routine into a spa-like experience? Look no further than the new TOTO WASHLET S7 and S7A electronic bidet toilet seats. Did you know that TOTO is the original innovator of the WASHLET? It's a name so well-known it is synonymous with a bidet toilet seat. There are two basic models to choose from and four options for each type:
Note: the S7 is phasing out the S500e, and the S7A is phasing out the S550e.
What is the Difference Between S7 vs. S7A WASHLETS?
It's a pretty simple distinction but an important one. The S7A bidet seats include the Auto Open/Close lid feature. The S7 models do not. Users love this feature, as it promotes hygiene. It does come with a cost, so decide for yourself if it's worth it.
Which Models Are Auto-Flush Compatible?
Also known as WASHLET+, the Auto-Flush ready models are the white ones.
What Do All the Models Share in Common?
Say goodbye to traditional toilet paper that can be rough and often ineffective. Each WASHLET offers quick and comfortable warm water cleansing at the touch of a button. Imagine indulging in a refreshing stream of warm water. Tailor it to your preferences, providing a gentle and thorough cleanse. The S7 and S7A WASHLETS come with eWater+. This innovative system mists the wand and toilet bowl, effectively reducing the need for harsh cleaning chemicals. Premisting wets the surface of the toilet bowl, aiding in the removal of waste and ensuring a better clean.
Operated by a luxury-style illuminated touch button remote, the WASHLET S7 and S7A offer convenience and customization. The remote features 4-user memory storage. Allowing each family member to save their preferred settings. Other features include:
5-spray settings
air dryer
air deodorizer
a heated seat
night light
temperature control
instantaneous water heating
elongated configuration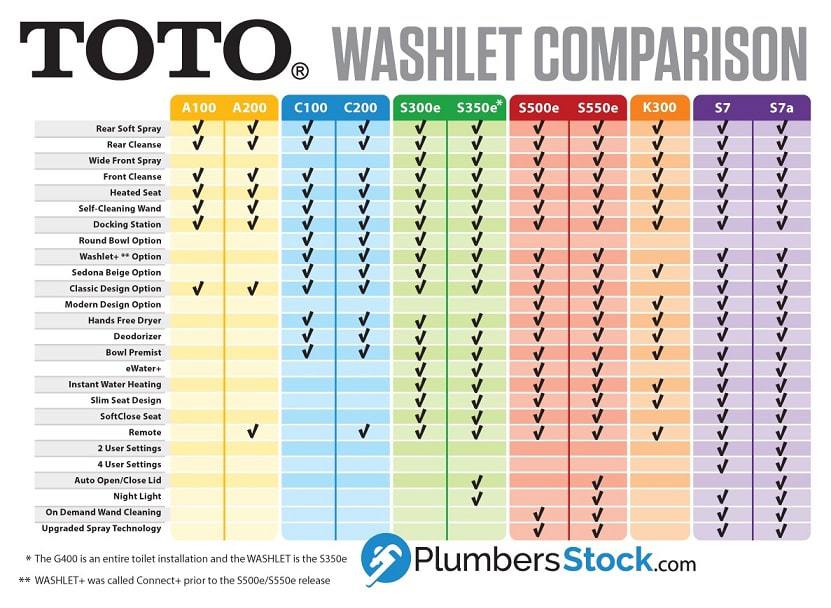 Classic Lid vs. Contemporary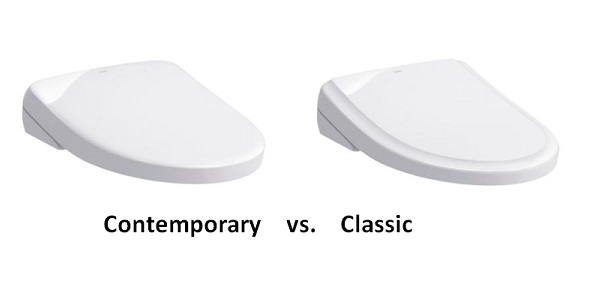 The redesigned classic WASHLET lid complements any traditional bathroom style. Its minimalistic display offers a more subdued appearance. It will blend effortlessly with your existing decor. The contemporary lid provides a more modern twist with sharp lines. The WASHLET enhances your bathroom's aesthetic regardless of your choice.
WASHLET S7 and S7A Are Great for People with Medical Conditions
The WASHLET offers more than luxury and comfort. It is a practical solution for individuals with mobility challenges and medical conditions. Mobility can deteriorate as we age. Maintaining personal hygiene becomes increasingly difficult. A WASHLET S7 or S7A installation eliminates the need for assistance in wiping. The simple touch of a button leaves you feeling clean and fresh.
Installation
Thanks to the included mounting and connection hardware, installing the TOTO WASHLET+ is a breeze. A regular WASHLET is easy to install, too. Whether you embark on a DIY project or seek professional assistance, this bidet toilet seat fits any elongated toilet.
Buy a TOTO WASHLET S7 or S7A at PlumbersStock
Join the 60 million satisfied WASHLET users who trust TOTO for their bathroom needs. With a high-quality design built to last, TOTO electronic bidet toilet seats provide everyday excellence and peace of mind. Embrace your uniqueness and enjoy the comfort and cleanliness at your fingertips with the WASHLET S7 and S7A.
We have so many TOTO WASHLETS to choose from. Did you know you can buy a TOTO toilet with an S7 or S7A seat included? Upgrade your bathroom experience this summer with the TOTO WASHLET S7 series. It's time to indulge in luxury, embrace cleanliness, and transform your daily routine into an extraordinary experience. Don't miss out on the latest release from TOTO, the industry leader in bathroom innovation. Visit PlumbersStock.com today and take the first step toward a refreshing and revitalizing bathroom upgrade.