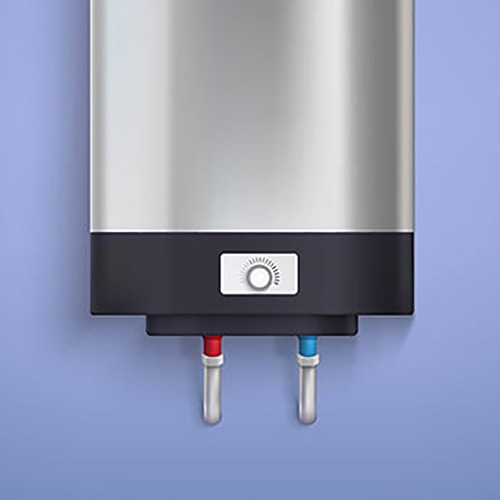 Tankless water heaters, commonly referred to as on-demand water heaters, are a great way to supplement your existing tank system, and for smaller homes, it may be all you need. For bigger homes with many family members, homeowners are installing multiple tankless units. If you want to learn how to install a tankless water heater in your home, read on.
Why Go, Tankless?
A traditional water heater is the second highest energy-consuming appliance in the typical American home. A standard 50-gallon water heater can cost an individual upwards of $520 a year to use, and in some areas where you might run it off electricity, the rates are far higher than that. This is why many are increasingly turning to tankless water heater solutions. Other benefits include:
A tankless water heater can last many years longer than a tank unit.
You will save money on your utility bill.
It uses less space.
A tankless water heater provides instant hot water.
As mentioned, you can use a tankless unit to supplement a tank unit. For example, in a large older home, you might not use a whole wing unless you have visitors, so instead of running an 80-gallon tank year-round, you run a portion of the house off the tankless hot water heater.
Installing an On-Demand Water Heater in Your Home
Follow these straightforward steps that will help you complete the installation without a hiccup. If you don't feel this is something you can do on your own, please contact a professional.
Things to consider before installation:
Tankless units often require larger diameter gas supply lines for effective operation.
If you will be replacing your old tank water heater, it is usually a good idea to install it in the same spot. This will help keep your installation simple. There are strategic reasons for locating it elsewhere, so be sure to consider and weigh those options.
Gas units will need to be appropriately vented (it's pretty safe to assume you already have a vent pipe that needs to be disconnected from your tank and connected to the new unit).
Dispose of your old water heater according to local code (county and state regulations may be strict).
A gas installation requires a little more instruction, so that's what we'll cover here. You can still follow along and learn how to install an electric tankless water heater. It's the same; you ignore the steps about hooking up the gas and be sure to install near an electrical outlet.
How to Install a Gas Tankless Water Heater in 7 Steps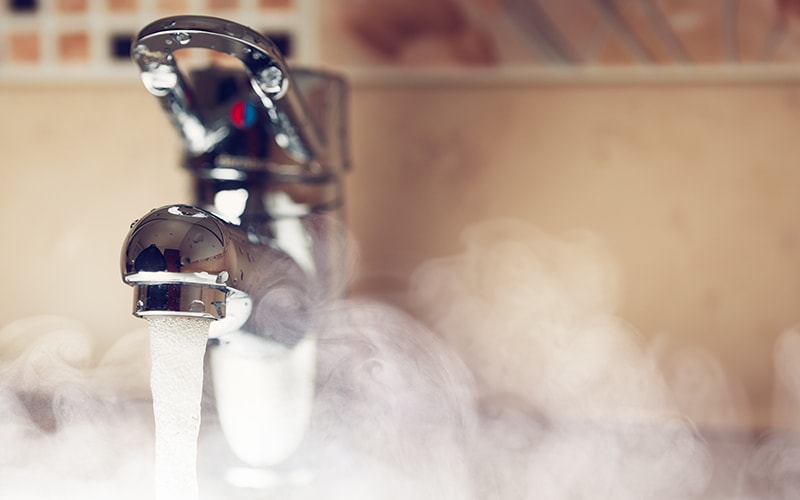 Turn off the water supply to the home - before you do anything, make sure you don't make a mess by shutting down the water supply.
Disconnect the supply line - this will allow you to remove the old unit. You're probably going to end up with water on the ground if you don't place a receptacle of some sort under the bib.
Disconnect the source of heat - in the case of natural gas or propane water heaters, this will be the gas supply lines. In the case of an electric heater, it merely needs to be unplugged. Be sure to turn the valve off on gas lines before disconnecting.
Mount the new unit - Now it's then time to mount your tankless water heater. Line up your water heater with the vent pipes and screw it into place. This would be the time where you want to pay close attention to the manufacturer's instructions, as they may vary by make and model.
Connect water supply lines, and if applicable, gas supply lines - These tasks should be easy to figure out. Attach the supply lines to your water heater. The configuration of your home and water heater will determine the way you connect your lines.
Light pilot (if gas) - you're almost ready to go, be sure to get the pilot going so that your system is all set to go.
Test Out Your New System - Once you have your water pipes hooked up, it is then time to test your new system out. Turn on your hot water tap and check out how your system works.
Check out this Richmond youtube video that will walk you through the process.
Enjoy Your New On-Demand Water Heater
There are so many benefits that come with having an on-demand water heater installed in your home. Not only will this system save you money, but it is a great way to save energy. By reading the steps above, you can identify whether or not installing one in your home is excellent for you. Hopefully, this helped teach you how to install a tankless water heater. Please leave us any questions or comments you may have. We have all the water heater parts and accessories you need.
Check out our plumbing how to's for other water heating tips. You can also shop great brands here, like Bradford White and Takagi. You don't have to install your tankless water heater. Remember, you can leave it up to the experts. Just because you can do the work, doesn't mean you should. Call a professional if this task seems too complicated.
Related Resources:
How On-Demand Water Heaters Work
Tankless vs. Tank Water Heaters
Tankless Water Heating | Wikipedia
Are Tankless Water Heaters a Good Investment? - Consumer Reports