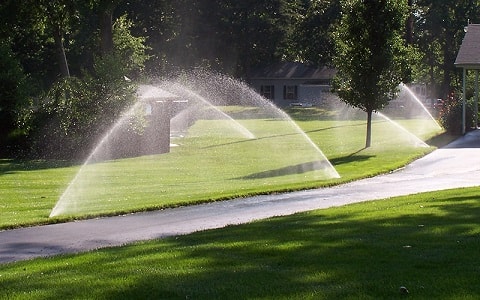 Unless your yard is very small, chances are you won't be able to irrigate your property with just one zone of sprinklers. Most properties with any kind of yard require multiple zones because their water pressure isn't adequate for one zone to cover it all. Also, dividing the yard into zones allows more control over what areas of the lawn get more or less water (due to differences in shade, sunlight, etc.). This kind of efficiency is why you must know how to set up sprinkler zones properly. To give your property an adequate amount of water that it needs.
Once you decide you need more than one sprinkler zone, how then do you decide on how many zones to do and where to place them? It's somewhat of a simple process, so follow along:
How Many Sprinklers?
One of the first things you will need to think about is how many and what options you want with your pop-up sprinklers you will want to use for your landscape. There are several options to choose from when it comes to sprinklers so find what works best for you. Just make sure that your heads cover the area that you want and remember you want to overlap in your coverage. More on that:
What Is Adequate Coverage?
One of the most important things you will need to properly plan for when installing a sprinkler system is how much coverage is required. If you live in a climate with moderate precipitation, you can get away with less coverage, but for dryer areas we recommend 100% overlap, meaning water from one spray head sprinkler reaches neighboring sprinklers. You want to frequently check the spray radius of the sprinkler heads in your lawn to make sure that you have ample coverage for your landscape. Nozzles can break or can change direction, which messes with your results.
Draw Your Sprinkler Zone Plan
You can plan your zones accordingly by:
Determining how much water pressure your system can distribute to each zone, and
Based on the required pressure to operate each sprinkler, determine how many spray heads you can put in each zone.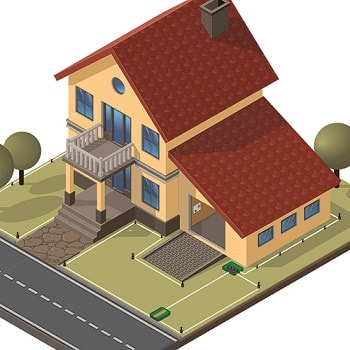 With simple math, you can determine how many heads in each zone and then take the total number of sprinklers you need, and divide that by your head/zone number and that will tell you how many zones you need.
Some people make the mistake of configuring their sprinkler zones in a disorderly fashion. When planning your zones it's important to keep them organized. Coordinate your zones so that they are small areas of land in groups that are near each other. This will not only help you keep your zones structured, but it will also make it easier to identify and fix them if you ever have a problem with them. Now execute your design!
Lay Out Sprinkler Zones & Enjoy Your New Lawn
Organizing sprinkler zones not only makes your life easier, but it also helps your system perform at its very best. Before you begin your sprinkler installation make sure that you have thoroughly done your research about how to set up sprinkler zones. This will not only help conserve water and money but it will also help your system to work much more efficiently. By following the simple tips above you will be well on your way to a lush and green yard.
Remember you can buy discount sprinklers from Rain Bird, Toro, and more, right here at PlumbersStock.
Related Resources:
Designing a Sprinkler System
How to Plan a Sprinkler System
Sprinkler System Parts List
The Best Pumps for Your Sprinkler System
What Is an Antisiphon Valve
When to Water Your Lawn?