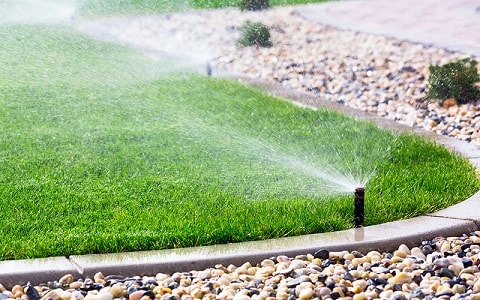 Designing your own sprinkler system can be a lot of work, but when it's done right it can also be very rewarding. There are many benefits to installing your own sprinkler system. You get to choose the way your system is set up, what types of sprinklers you want installed, as well as coverage. Here we teach you how to design a sprinkler system. Consider that it is a decent amount of work, so maybe you would prefer to have one of our professionals design one for you:
Get a free sprinkler design!
Designing a Sprinkler System
If you are going to be installing your own system there are a few simple steps to follow to make sure that the job gets done right the first time, with as little trouble as possible. After all, an ounce of prevention is worth a pound of cure. Prevent issues down the road with a great design.
Design a Map to Scale of Your Yard
One of the most important steps to installing pop-up sprinklers in your yard is designing a map to scale and determining what exactly needs to be watered. A map will give you an accurate account of how much material and sprinkler heads you will need.
Divide Your Yard Into Zones
Sprinkler systems are divided into zones. Each zone is usually a 1200 square foot section of land. As you look at your map you created you can accurately project how many zones you need.
Choose System Components
It sounds so simple but is a very important step. There are many different kinds of sprinkler heads and materials to choose from. Are you going to be putting sprinklers in your shrubs and flower beds? Do you have larger areas that need watering? Each sprinkler head is designed to work in a certain kind of location. If you have a larger zone that needs watering there are special sprinkler heads designed to water larger areas. If you are just watering a small area like a flower bed, there are also special sprinkler heads as well as drip systems for that. Before purchasing any materials for your sprinkler system make sure you know all the parts that you need. Look at your map, talk to a professional, and do everything you can to get the right parts for your yard. We recommend choosing reputable brands, like Rain Bird sprinklers because they are user-friendly and built to last.
Determine Sprinkler Locations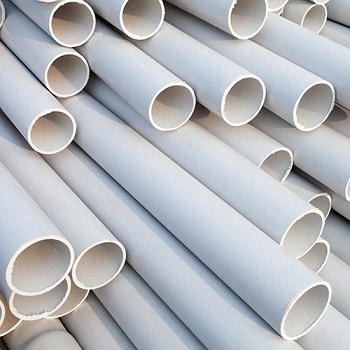 It's so important to make sure that you have the proper amount of sprinkler heads in your yard. If you have too many heads you might find yourself wasting time, money, and water. If you don't have enough heads your grass could dry up and look pretty bad.
By looking at how many feet the sprinkler heads water you can do the math to figure out how far apart you need to space them. You want coverage from your sprinkler heads to overlap, and ideally, the spray from one head would reach its immediate neighbor. In areas with more natural precipitation, this is probably overkill.
Decide Where You Want Your Main Control Valve
Every yard that has a sprinkling system installed has a main control valve that is typically operated with the use of a timer. It's so important to look at your map and decide the best place to put this valve. Many individuals will put their main control valve in a flower bed, or behind a bush. That way it is hidden and not in the middle of your grass. Look over your property map and decide on a good location to place your valve.
Additional Tips
If you want to control your sprinkler system from a smartphone, try the Rain Bird LNK WiFi module.
There are a lot of steps that go into installing a sprinkler system in a yard. If you are confused about where to begin, how many parts you need, or where to put your heads, it's always best to ask a professional. A professional can help you draw up your property map and help you know just what parts you need. By seeking help from a professional or loved one, you can make sure that your sprinkler system is installed flawlessly.
Once you have designed your sprinkler system and talked with a qualified professional, you can then begin the installation process. Having success in your installation process goes back to your planning and design. If you put a lot of time and work into figuring out exactly what parts and materials you need, you will find that your system will turn out pretty amazing. Before you begin your installation process make sure you sit down and accurately figure out exactly what you need for your system. By following the above steps on how to design a sprinkler system, you will be doing your part to give your home a sprinkler system it's long been needing.
Related Resources:
How to Plan a Sprinkler Install
Setting Up Sprinkler Zones
List of Sprinkler System Parts
The Best Pumps for Sprinkler Systems
All About Antisiphon Valves
When Should You Water Your Lawn?