It's hard to believe it's already that time of year, but it's spring already. Spring is the perfect time to prep and check your sprinkler system to ensure it is running properly and efficiently so as it gets warmer, your lawn will remain a pristine green color you've missed all winter.
This sprinkler system maintenance checklist infographic serves as a helpful spring sprinkler system maintenance checklist so that you can ensure your irrigation system, as well as your lawn & garden, is ready for the changing seasons. A well-managed sprinkler system can be the difference between green grass and crabgrass, so you will want to stay on top of it.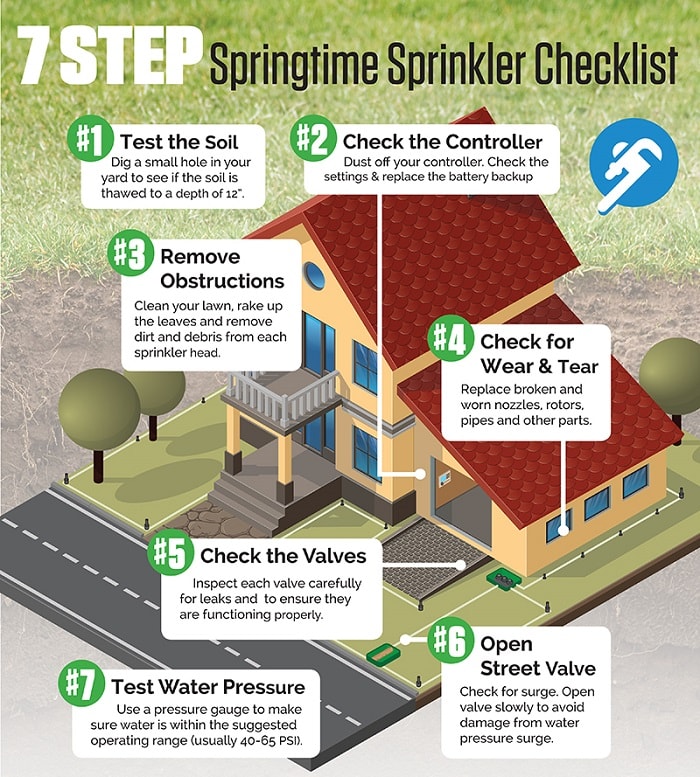 Sprinkler System Maintenance in 7 Steps
Test the soil to make sure it's warm enough. Rather than digging a hole, you can probably get away with pounding a tent stake into the ground. It's less invasive and will give you basically the same information. If it's easy to drive the stake into the ground, you should be good to go.
Check the sprinkler controller for any needed updates (like replacing batteries).
Remove obstructions from the system.
Check for wear and tear - you will likely need to replace a sprinkler head or two, but they are inexpensive and easy to replace, so not a big deal.
Check the valves for leaks.
Open the street valve.
Test your water pressure.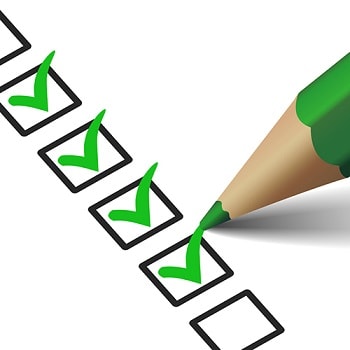 And you are good to go!
Looking to Update Your System in 2016?
If you have manual valves, then you are stuck in the irrigation system dark ages. Manual valves are often used because it's not feasible to make a wired connection to the timer and power source. PlumbersStock now carries state of the art Dig sprinkler valve & timer combos that operate with the use of batteries, wirelessly.
There are 2 different configurations (for different sizes of pipe), so be sure to get the timer that matches your setup:
You can't go wrong with Dig Corporation and you will love our prices. No matter what you need, whether it's drip irrigation supplies or glues and adhesives, we have it all! If you found this sprinkler system maintenance checklist helpful, please share it with your friends on social media.
Related Resources:
Winterizing Your Sprinklers
Late Summer Lawncare Tips
When Should You Water Your Lawn