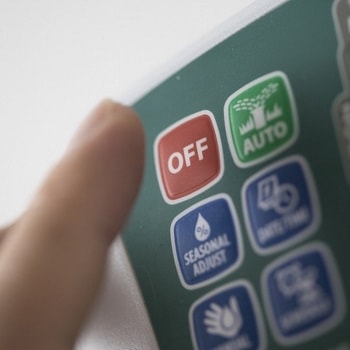 Depending on your climate, you may or may not need to winterize your sprinkler system. For the large majority of people living outside the Sun Belt, winterization is highly recommended. So if it's a need in your area, you should learn how to winterize a sprinkler system. You're better safe than sorry, when it comes to your home.
What Is Sprinkler Winterization?
In short, it's the preparation of your sprinkler system for winter. This is part of the process for winterizing your home, specifically your lawn and garden. Proper winterization ensures your system is protected from the elements and is maintained for long-lasting results.
Why Should I Winterize My Sprinkler System?
As we all know, water expands when it freezes. This creates issues in the winter if there is sufficient water remaining in your PVC pipes. Remember that even if you live in an area that rarely reaches freezing, just remember that your pipes are 6-12 inches below the ground and can be subjected to lower temperatures than you realize. Come springtime, you do not want to turn on your system and find out you have cracking. It will take time and money to diagnose and repair. With the proper precautions, you can avoid the headache of spring repairs with fall measures.
5 Steps to Manual Sprinkler Winterization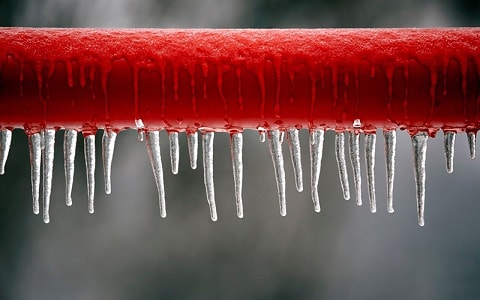 Turn off the supply of water to your sprinkler system.
Most yards have just one drain valve placed at a low point in the system for optimal draining. If the system is large enough, it is a good idea to have more than one manual drain point.
You may want to check for water that might still be in the system between the backflow and the shutoff valve. You can eliminate this by opening the stop/waste valve.
Your sprinkler setup may include check valves, which can be manually drained simply by utilizing gravity. Just raise the head up a little bit and it will send water down the line.
Close all your sprinkler valves and now you are ready for winter.
Automatic Systems
Automatic systems make the job easy and you can get all the components you need for a Toro sprinkler or Rain Bird sprinkler installation here at PlumbersStock. For automatic draining, follow these easy steps:
Shut off the water supply
See step 3 above
See step 4 above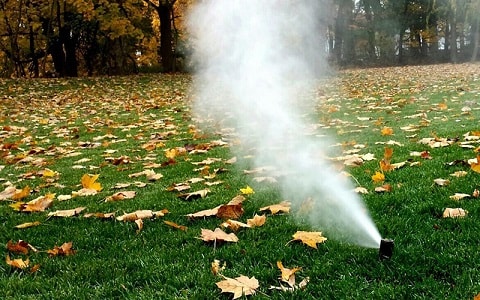 Blowout Method for Winterization
This, we recommend that you leave to the professionals. If you use too much pressure, you can cause permanent damage to the pipes, defeating the whole purpose of winterization. If you are not experienced with the task, it is probably too risky to perform without someone experienced on hand. If you are determined to do it yourself, just make sure you do not use more than 80 PSI on PVC piping. It is not recommended to go beyond that threshold.There you have it. With all the information you need on how to winterize a sprinkler system, you are ready to take on the task and then enjoy the few months you have with little-to-no yard work until spring comes.