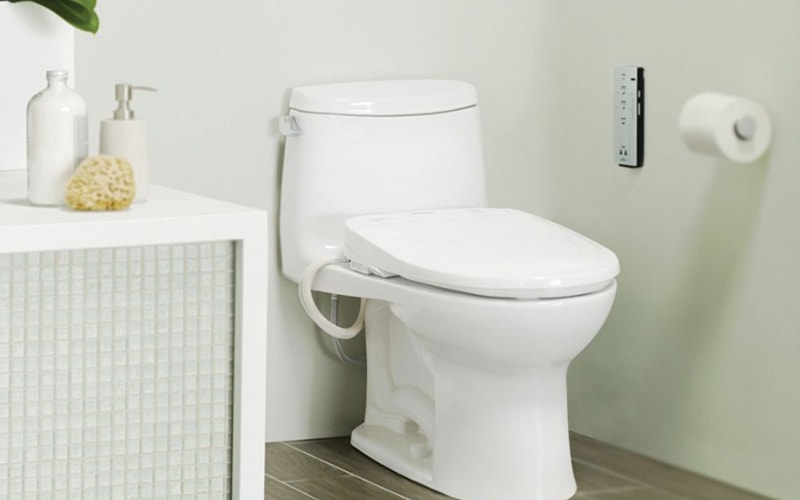 Don't knock it until you try it! Electronic bidet seats, like the popular WASHLET series designed by the engineers at TOTO, may be a foreign concept to you, but they improve hygiene and many users prefer the experience. We've made this video to demonstrate how to install a bidet seat. It's so easy, as you'll soon learn.
TOTO isn't the only manufacturer who makes electronic bidet seats. One of our favorite brands is Brondell, but if you are looking for the most bang for your buck, try ProStock. We carry:
Bidet Seat Installation
Before you get started with your project, make sure you have the right tools. All you need is an adjustable wrench, a Phillips-head screwdriver, and an outlet within range of your power cord:
Though in the example we use an s300e Washlet, the general principles for installation will serve you well across many different types of bidet seats.
It doesn't matter if you have a round-front or an elongated toilet, we have the bidet seat to match your installation.
If you prefer to read the instructions, as opposed to watching the video, here you go:
Installing a Washlet in 7 Steps
Turn off the water supply
Flush your toilet
Put the seat mounting bracket anchors in place
Add the brackets
Slide the Washlet into position
Hook the junction tee onto the supply line so that you can connect both the Washlet and tank to the water supply
Plug the Washlet into the wall
Buy Washlets and Bidet Seats on Sale
Remember, if you are in the market for a bidet seat, as always, PlumbersStock has the best prices available on the web. Browse through dozens of discount options to find the right match for your configuration. Remember, if you have an elongated bowl, a round TOTO Washlet is not compatible, and vice versa. Speak with a representative if you are unsure that you are buying the right part for your needs. Find helpful reviews, how-to tutorials, and more at PlumbersStock.
Related Resources:
How Does a Bidet Seat Work?
WASHLET Comparison Infographic
What Is ewater+?