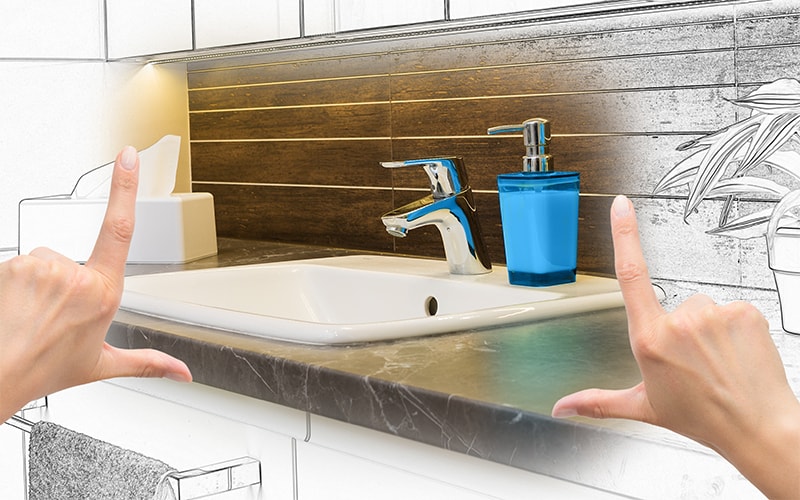 In case you have never done your own remodel, just know that you are in store for a big, fun, difficult, and rewarding project. A bathroom remodel is one of the best ways to improve the value of your home. For the novice, knowing how to plan a bathroom remodel doesn't necessarily come naturally. Use this guide as a starting point.
Planning a Bathroom Remodel in 5 Steps
There are a few things you need to consider before you start planning out the work:
What is your budget? Money doesn't grow on trees and most of us face budgets for this sort of thing. For those that are cost averse, I recommend deciding on a budget long before you ever start looking for product. If you look at fixtures and supplies first, you are likely to be tempted to spend more than you would otherwise.
What is your timeline? The timeline can be a big factor if you are doing the project on your own and have limited labor resources, especially if you need to sell your home. If time is not an issue for you, then no worries.
Step 1: Itemize Everything You Want to Update
What is your remodel going to entail? Are you replacing the vanity and framing the mirrors? Don't forget about fixtures, flooring, towel bars, robe hooks, and everything else that goes into a bathroom build. Make a list of everything you want to have in your new bathroom so that you can begin looking for materials.
Step 2: Get Inspired
I say you should start by looking at the fixtures and accessories you want. I say this because fixtures have the most potential to give your bathroom that wow factor. Based on that, you can start looking at tile, countertops, etc. that will go along with the fixtures. Consider the Delta Vero collection. It's a modern look with classic edges that will sure to be in style for generations. I love the T14453-RBH2O Vero Monitor tub/shower trim with the Delta 753LF-RB Vero single-handle lavatory faucet! The Venetian bronze looks so cool and PlumbersStock has a great selection of discount options. Find a bathroom collection you like, and let that be your starting point. Once you have selected your finish and style, you can start looking at the other elements of the design with a clear picture of the direction you should take.
Step 3: Get Shopping
You know where the lowest prices on fixtures are, right here at PlumbersStock.com. Although we have all the plumbing supplies you need (we have exhaust fans, toilets, and even have vanities) but for tile, electrical, etc. you will have to look for other retail options.
Step 4: Get Experience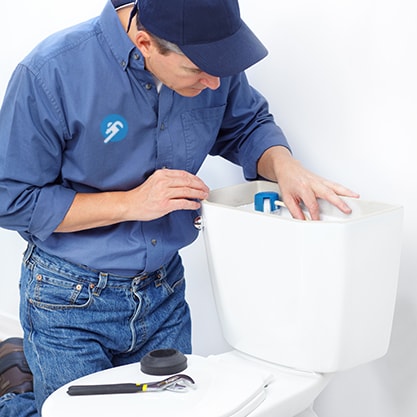 In the age of information, we have all kinds of learning resources for any type of project. Although you may not have experience with doing the leg work yourself, you can lean on the experience of others. For example, use Pinterest to learn about project hacks. I personally like to bounce ideas off my Father-in-Law. If you don't feel comfortable doing your own wiring, hire someone else to do it (I highly recommend letting the professionals handle most electrical work).
Step 5: Schedule the Work
I don't know about you, but I do better on a schedule. Putting the schedule on paper will help to ensure you are prepared to carry the work out in a timely fashion. You definitely want to have your material (especially difficult to find parts or online orders) on hand to match your schedule so you don't experience unnecessary delays. That's it! You're well on your way to a great project. Thanks for stopping by PlumbersStock.com. Check back with us frequently for fun projects and helpful how-to tutorials.
Related Resources:
Installing a Drop-In Sink
How to Install a P Trap
Measuring Toilet Rough-In Distance
Installing a WASHLET