You probably use it so much that you wouldn't know what to do without your garbage disposer. It's a vital component of any kitchen sink that will help you stay on top of your cooking messes. What do you do if your garbage disposal won't turn on? You don't have to be a do-it-yourself expert to take care of the problem. In most cases, you can probably handle it with just a few tips that you'll find here.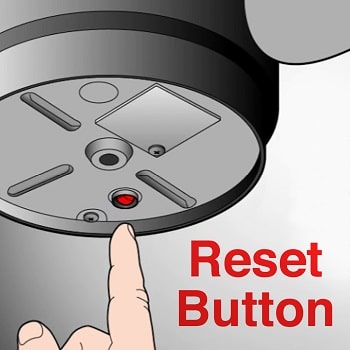 Diagnosing a Broken Garbage Disposal
The fix will depend on the source of the problem, ipso facto, you must find the cause of the problem. Don't worry, this is relatively easy to do, and you don't need any special plumbing tools or farm boy strength.
Garbage Disposal Not Working Because of Electrical Issue
One of the most common problems is the power source. When you flip the switch, what do you hear? If you don't hear anything (like the hum of a motor trying to turn the blade), then you likely have an electrical issue.
Check the plug - you might be surprised to find that it's wiggled loose. Be sure that it's secure before proceeding. You might feel dumb if this is the fix, but consider that it's a common cause, and the plug isn't visible, so how would you catch it or even think to check it?
Hit the reset button - typically, you will find the reset button on the bottom of the garbage disposer. All you have to do is push the button, and there is a very good chance this resolves your problem.
Check for a tripped circuit - if the reset button didn't do the trick, then you might have a problem at the breaker. Go to your home's electrical panel and flip that specific circuit off and on. If that doesn't get the job done, you may have a complicated issue and should to call an electrician.
Garbage Disposal Won't Turn on Because of a Clog
If you do hear the motor trying to spin the blade, then it means your garbage disposal is jammed. We have a whole article dedicated to teaching you how to unjam a garbage disposal. Or you can look at this helpful infographic:

Or, if you prefer, try this ChickFix USA video tutorial.
Take Care of Your Plumbing with PlumbersStock
No matter what you need, whether it's expertise, manufacturer information, or reliable products and trusted brands, PlumbersStock has you covered. If you are in the market for a new garbage disposal, check out InSinkErator or go with Waste King. Those are two of our favorite makers. If you have any questions about a garbage disposal not working, please contact us or check out our other help articles.
Related resources:
How to Use a Garbage Disposal
How to Clean a Garbage Disposal
What Can You Put Down a Garbage Disposal
Installing an InSinkErator Garbage Disposal
How to Choose the Best Garbage Disposal
How to Unclog a Garbage Disposal
How to Fix a Garbage Disposal Leak
How to Wire a Garbage Disposal